Kim Kang-woo cast as lead in Poseidon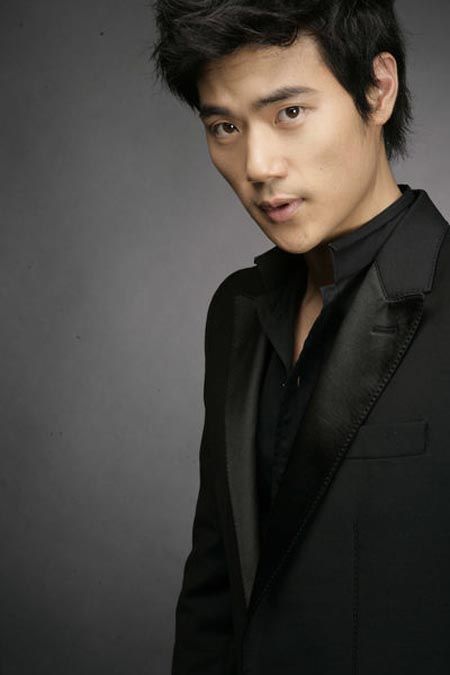 This sure got my attention: Kim Kang-woo has been cast to lead the upcoming drama Poseidon, which is set in the world of the Korean Coast Guard. It'll deal with the officers who execute rescues at sea, handle threats of terrorism, and are assigned to special missions, taking its name from the Poseidon Team, a special forces unit of the Marines.
Kim Kang-woo plays Oh Eun-chul, a character who graduates at the top of his class in the maritime police department and is appointed to the elite Poseidon counterterrorism team. He'll go up against a rival and colleague in both work and love (naturally!). A previous role had Kim working extensively at sea (the movie Marine Boy, which dealt with drug smuggling via ocean runners), and he said of this role, "I remember suffering a lot when filming that movie at sea. I never thought I'd do a drama with an ocean theme, but because of the character's appeal and the subject of the country's top maritime police officers, I decided I wanted to give it a try."
This drama had been rumored to star Jang Hyuk (after leaving Secret Garden, which thereafter cast Hyun Bin), but I guess he's out (unless he takes the role of the rival, though I'm going to guess not). I like Jang Hyuk, but to be honest I'm much more interested now, because I've been itching to see Kim Kang-woo take on another drama. I know I sound like a broken record, but Story of a Man rocked my world, and Kim was fantastic in it.
While I'm still a little iffy on the premise (I'm recalling 2007's airport/spy/action drama Air City — ugh), Poseidon will be written and directed by two men who have a bit of experience in the action-thriller genre: Yoo Chul-yong was the PD of 2009's slick Swallow the Sun, 2007's police drama HIT, and 2003's All In. Writer Jo Kyu-won worked on last year's IRIS.
Via Yonhap News
RELATED POSTS
Tags: Kim Kang-woo, Poseidon