Media attention for Mary Stayed Out All Night's fan-made posters
Every drama's got its share of fan-made art, but the slew of posters for upcoming trendy drama Mary Stayed Out All Night have hit the big time. The Korean media is taking notice of fansites that have put together posters that not only look professional, but also parody other dramas and films.
Below you'll notice nods to Cyrano Dating Agency (with misappropriated punctuation and all) and We Got Married, among others.
The production staff is particularly amazed at the posters' marketability, including everything from staff credits, slogans, and premiere dates. Apparently I'm not the only one who mistook some of these for the real thing, as netizens were shocked to discover that they weren't the official posters, and heaped praise on the dedicated fans.
Looks like there might be a big contender for 2010 Crack Drama of the Year, if buzz like this keeps up. Mary Stayed Out All Night premieres November 8 on KBS.
I love you, Jang Geun-seok, but seriously, in some of these posters it looks like the show stars two girls. You tread a delightfully fine line, my friend.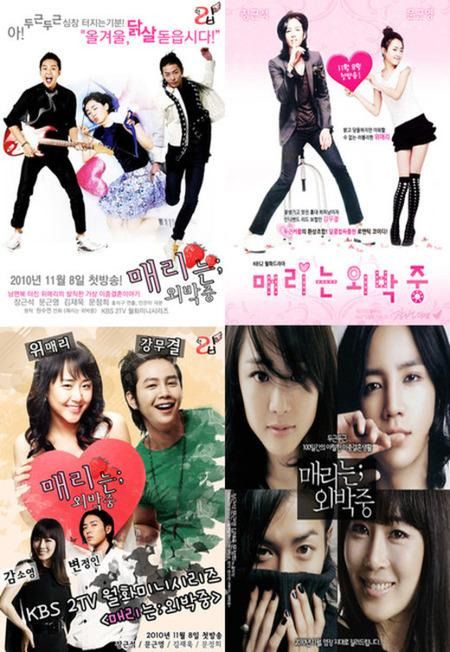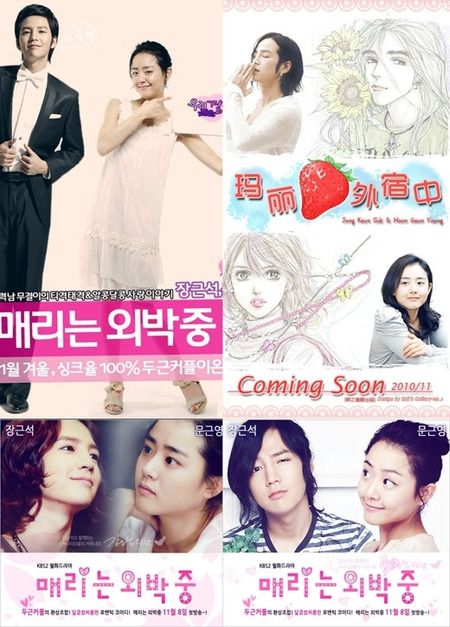 RELATED POSTS
Tags: Jang Geun-seok, Kim Jae-wook, Mary Stayed Out All Night, Moon Geun-young