Spring training takes Dr. Champ to the beach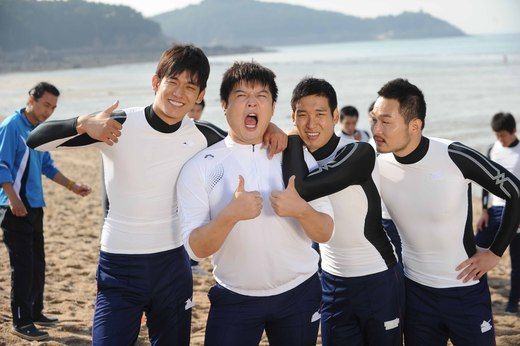 Hard-bodied athletes frolicking on the beach? Yeah, that's just one reason to watch Dr. Champ (or technically about a dozen reasons, if you count 'em individually).
The following photos come from the SBS drama's Episode 6, which airs tomorrow, October 12. In it, the judo players who live and train at the Taereung Olympic facility head to the beach for some spring training. Leading the pack are series lead Jung Kyeo-woon, playing the adorably goofball Ji-heon, and Jung Seok-won, his rival and teammate Sang-bong. Also prominently pictured is Shindong, who appears to be trying to swim in about a foot of water. Mayhap he ain't the brightest bulb, but he is sweet.
Below the photos of the team, we have the rest of the main cast, featuring leading lady Kim So-yeon as the new doctor and Uhm Tae-woong as Taereung's medical director, rounded out by love rival Cha Ye-ryun as a former swimming star and now coach.
The drama has been getting ratings in the 10% range, which is in the middling range. It does lack the adultery-revenge-makjang formula that tends to shoot dramas to ratings highs (see: Baker King Kim Tak-gu), but I'm enjoying the refreshing pace — and the awesome cinematography.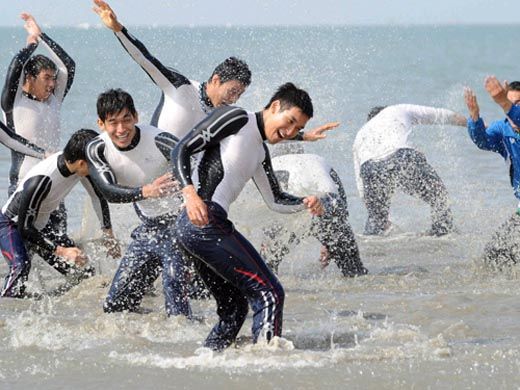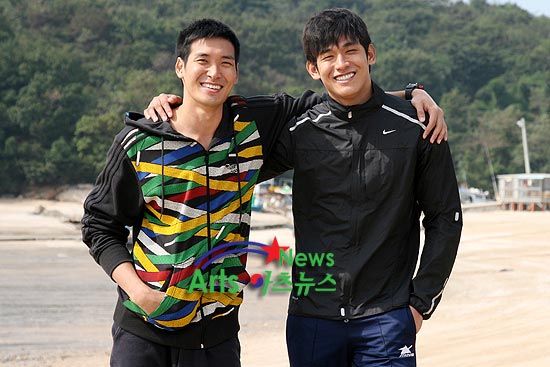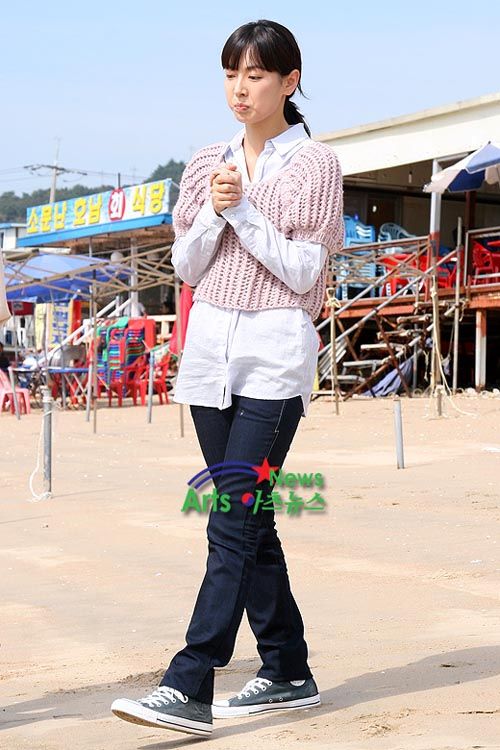 RELATED POSTS
Tags: Cha Ye-ryun, Dr. Champ, Jung Kyeo-woon, Kim So-yeon, Shindong, Uhm Tae-woong