The boys of It's Okay, Daddy's Girl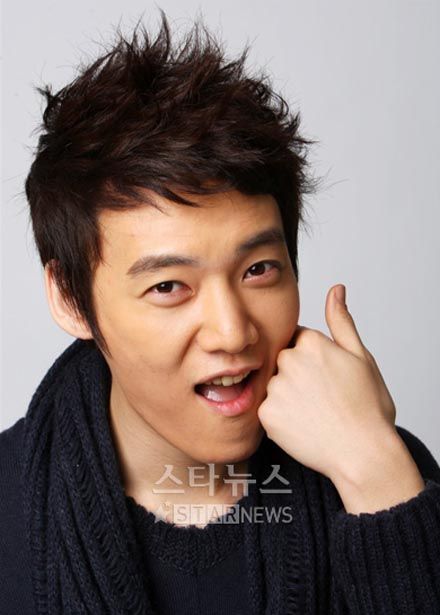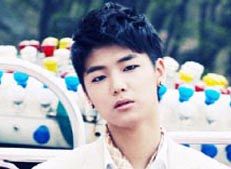 Now that we know Moon Chae-won will head the upcoming SBS drama It's Okay, Daddy's Girl, it's time to turn our attention to the boys. All are relative newbies to the acting sphere, two of them coming from the idol-pop-star world (gulp), but let's hope they surprise us with hitherto-untapped acting talent.
Daddy's Girl features an immature young woman named Chae-ryung, played by Moon Chae-won, who's forced to grow up when an accident throws her household into ruin.
Kim Tae-ho of Pasta (he was one of the good-looking trio, aka the "Italian Team," and is pictured above) has been tapped as the lead, Choi Hyuk-gi. He's a student at a prestigious law school who's currently taking a leave of absence, and after he becomes entangled with Chae-ryung, they "develop a romance with difficulty." But the difficulty is all a part of the drama fun, right?
Playing his rival in love is Ha Ji-won's little bro Jeon Tae-soo, who by the way is already set to act in upcoming sitcom All My Love. That appears to be a supporting role, while he'll take a more central role in this show as a character who tries to interfere with Hyuk-gi's relationship with Chae-ryung. Jeon's character is a friendly sunbae to Chae-ryung who grew up in a sheltered environment with parents who have their own successful law firm in the U.S. As a result, he doesn't really know how to do anything for himself.
Jeon said that he feels some pressure playing another villain, but since there's such a difference between a sageuk and a modern show, he'll work hard to show a different side than he currently does as the scheming In-soo of Sungkyunkwan Scandal. He added, "Playing a villain means that I have to be hated in order to be called a good actor, so I intend to work hard to receive a lot of hate."

Jeon Tae-soo
In addition to those two, we have two idol stars making their forays into acting. First up is Super Junior's Donghae, who has actually appeared in a movie before — Attack on the Pin-up Boys, but I suppose that's a bit of an odd situation since the movie starred most of the members of Super Junior and was produced by their management company, SM. Perhaps for that reason, this drama is being called his official acting debut.
He plays a character named Choi Wook-gi, who grew up poor but manages to make his way in life with a strong sense of responsibility and earnestness. While none of the press information has said as much, I presume from the name similarity that he will be the (younger?) brother to Kim Tae-ho's character Hyuk-gi.
Then there's Kang Min-hyuk of idol band CN Blue, who makes his drama debut playing the singer and drummer of a no-name band. His Yeon-doo character falls into a one-sided love for noona Chae-ryung.
Kang said, "I'm so happy to be meeting everyone through a drama for the first time. I know there are a lot of prejudices against singers who go into acting, so I'm working hard to do away with that impression through solid acting. I'm sure there will be areas where I'm lacking, but I hope you'll watch with a favorable eye."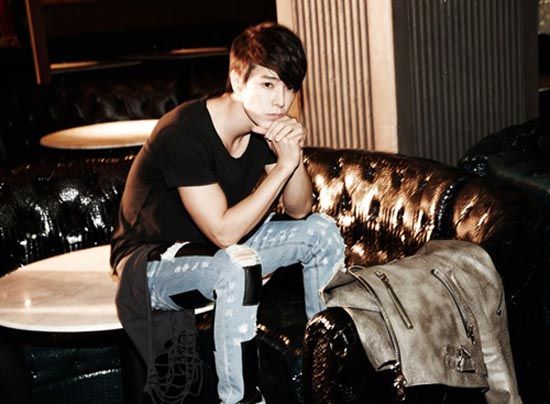 Donghae
Last but not least: She's not a boy, but rounding out the main cast of It's Okay, Daddy's Girl is actress Choi Ja-hye (Baker King Kim Tak-gu, Jejoongwon). Her Hee-jae character is described as both a femme fatale and a perfect type — so what else is new? Oh, she also harbors inner pain. And I ask: Who doesn't?
I suppose the Hee-jae character is being set up as a contrast to Chae-ryung, because she may be cool and chic on the outside, but she has grown up lacking parental love, in contrast to Chae-ryung. She starts out dreaming of revenge (because of whatever pain it is she carries with her), but realizes the meaning of real family through the man she loves.
The drama follows Dr. Champ on Mondays and Tuesdays, premiering November 22.

Kang Min-hyuk
Via Star News, Mk.co.kr, OSEN, Star News
RELATED POSTS
Tags: Donghae, Jeon Tae-soo, Kang Min-hyuk, Moon Chae-won