U.S. screenings for Won Bin's The Man From Nowhere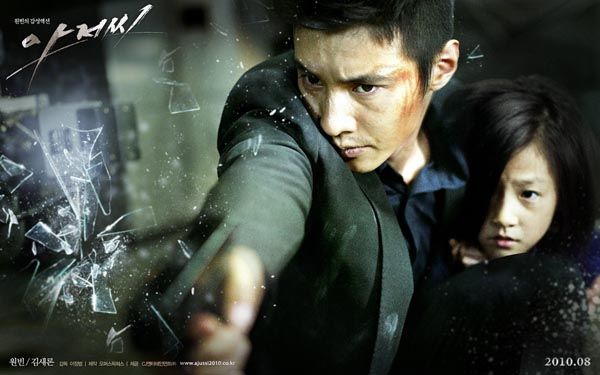 The Man From Nowhere, the English title for Won Bin's latest movie, Ajusshi, will be screening nationwide in the U.S. in the month of October, and now's your chance to see it.
The gritty thriller premiered in Korea in August and was a hit at the box office. Won Bin has taken his darkest role to date as a man with a bleak life and a hidden past, who has shut himself off from all contact with the world with the exception of a neighbor girl with whom he bonds. When she's kidnapped, he goes after her gangster captors to rescue her.
Here's a great review of the film over at Twitchfilm (note: spoilers!).
Screening at:
10/08- Regal Edwards Cerritos Stadium 10 (Cerritos, CA)
10/15- Regal Cinemas Garden Grove Stadium 16 (Garden Grove, CA)
10/15- AMC Rolling Hills 20 (Torrance, CA)
10/15 – AMC Rolling Hills 20 (Torrance, CA)
10/15 – AMC Santa Anita 16 (Arcadia, CA)
10/15 – AMC Bay Terrace 6 (NY)
10/15 – AMC Empire 25 (NY)
10/15 – AMC Ridgefield Park 12 (NJ)
10/15 – AMC Rios 18 (D.C)
10/15 – AMC Cinemark Century 16 (Seattle – Federal Way)
10/15 – AMC Alderwood 16 (Seattle – Lynwood)
10/15 – AMC Cupertino 16 (SJ)
10/15 – AMC Discover Mills 18 (Atlanta)
10/15 – AMC Northbrook Court 14 (Chicago)
10/15 – AMC Showplace Niles 12 (Chicago)
10/15 – Alamo Drafthouse Lamar 6 (Austin)
10/15 – AMC Younge & Dundas 24 (Toronto)
10/15 – Cinemark (Vancouver) TBD!
10/29 – Consolidated Ward (Honolulu)
Website: www.mannowhere.com
RELATED POSTS
Tags: Won Bin