Yoo Ah-in celebrates his birthday on set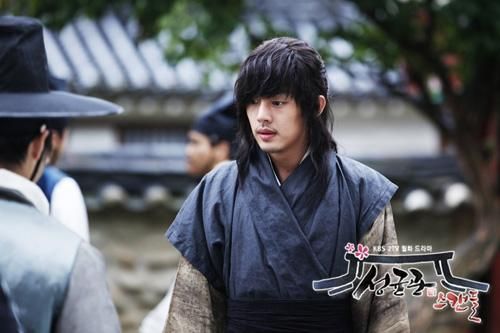 Everyone's favorite man in black (at least this drama season), Yoo Ah-in, turned 24 (or 25 by Korean standards) on October 6, and celebrated the occasion on the set of his current drama, the lovable Sungkyungkwan Scandal.
Yoo was surprised on the morning of the 6th while in the midst of filming. He was shooting with co-star Song Joong-ki, who presented him with his birthday cake, and received a rendition of happy birthday from the crew. Yoo explained that he hadn't been expecting this at all, and thanked everyone for taking the effort when they're all tired and busy with work. He added, "I'll remember this birthday for a long time, more than any other year."
Perhaps known better as "Guh-ro" or Moon Jae-shin by fans of the drama, Yoo is the youngest of the reportedly tight group, although that's probably nitpicking since they're all within a year of each other. Song is the hyung of the foursome (born in September 1985), followed by Park Min-young (March 1986) and Micky Yoochun (June 1986).
THEY ARE SO CUTE.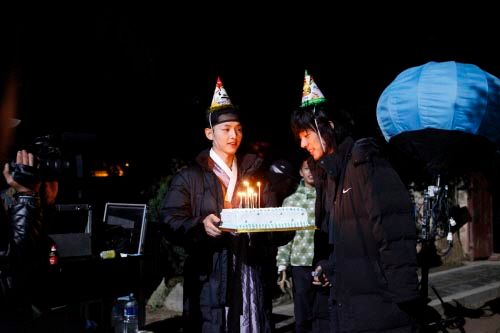 Via Joy News
RELATED POSTS
Tags: Sungkyunkwan Scandal, Yoo Ah-in