From I Saw the Devil to Hollywood
Dark thriller I Saw the Devil was one of the past summer's hit films, and one of five Korean films to screen at the latest Toronto Film Festival. Coincidentally enough, all three of its major players are now looking at Hollywood prospects simultaneously, though not with each other. (Those three are actors Lee Byung-heon and Choi Min-shik and director Kim Jee-woon.)
And by "Hollywood project," we don't mean no-name projects that are hyped by the Korean press that nobody ever hears about; there are some impressive names involved in the following movies:
For instance: Actor Choi Min-shik is considering accepting a role in Hollywood movie Safe House, which stars Denzel Washington and Ryan Reynolds. The plot unfolds when a CIA agent (Reynolds) transporting a dangerous prisoner (Washington) must go on the run after their safe house is attacked, and head to South America.
Choi Min-shik received the casting offer from the U.S. casting director, having impressed the producers with his roles in I Saw the Devil and Oldboy. As the concrete details of the role have not been given yet, Choi plans to meet the casting director in the States. Safe House is produced by major studio Universal and The Wolfman's Scott Stuber, and directed by Easy Money's Daniel Espinosa.

Devil's Choi Min-shik, Kim Jee-woon, Lee Byung-heon
Then there's director Kim Jee-woon, who was lauded for his work directing "kimchi Western" The Good, The Bad, The Weird. He will direct the action movie Last Stand, starring Liam Neeson as a drug cartel boss who escapes his trial in a race car and speeds toward the Mexican border. Only a small-town sheriff stands in his way; hence the "last stand."
The movie is being touted as a mix of car-race-themed The Fast and the Furious and classic Western High Noon, so I can see how Kim Jee-woon fits in with his kimchi-Western-action-thriller roots. Transformers producer Lorenzo Di Bonaventura will produce, and Kim is currently busy traveling back and forth to the States as he works on the movie, which is in pre-production.
Last but not least: Lee Byung-heon will be reprising his role as baddie character Storm Shadow from 2009's G.I. Joe: The Rise of Cobra in the sequel, where he will reportedly have a bigger role than in the first film.
Lee is currently taking a break after finishing I Saw the Devil, and G.I. Joe 2 plans to begin filming in early 2011. There's even a possibility that he'll crank out one film in Korea before that begins — gotta love how speedy the production machine is in Korea, compared to in Hollywood.
The following photos are of Lee Byung-heon and Choi Min-shik in stills from I Saw the Devil, then director Kim Jee-woon at the film's press conference.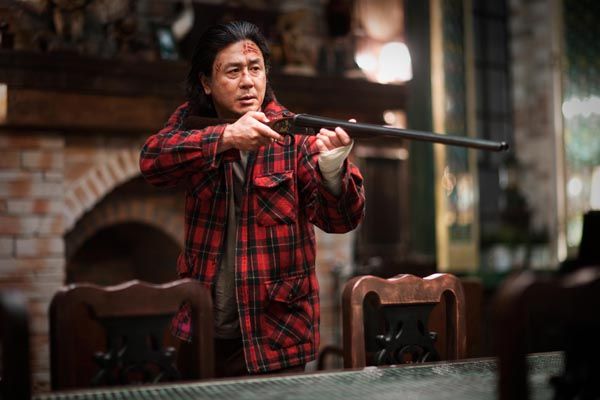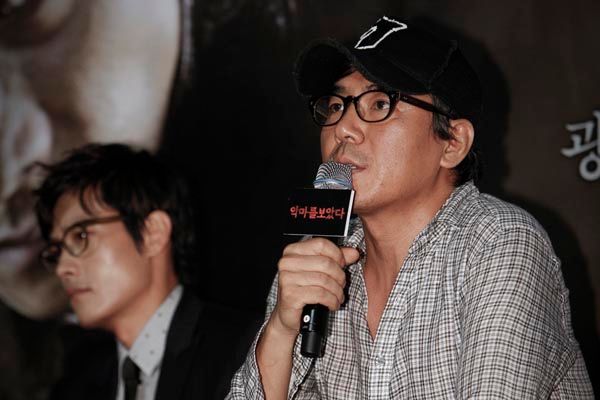 Via Star News
RELATED POSTS
Tags: Choi Min-shik, Hollywood, Kim Jee-woon, Lee Byung-heon