Get your first look at musical drama What's Up
We haven't had much news about the musical-themed drama What's Up, but the production has just released a four-minute trailer giving us our first real look at the show. And I have to say, I'm pretty impressed with the results; the characters seem well-developed and the cast looks strong.
In the trailer, several students at the university musical department are asked why they decided on their major. Series lead Im Joo-hwan (Tamra the Island) kicks us off with a punchline — it's because he made a mistake. Contrast that to his nervous, earnest colleague, who declares that being a musical actor "is my destiny."
You may recognize the opening song; it's the famous solo from the Jekyll & Hyde musical, and you can hear Jo Seung-woo's version here. It was, in fact, a very popular pick among aspiring actors when the drama held its open auditions.
Meanwhile, Daesung seems to be playing an affable sort, which suits his personality; in contrast, I love that Im Joo-eun (Hon) is playing a surly, tough type who retorts to their teacher (musical and television actor Oh Man-seok) she doesn't care to become a star. Jang Hee-jin (brought in to replace Jeon Hye-jin) looks like the uptight, snooty type who clashes with Im Joo-eun's laid-back attitude, while lanky model-turned-actor Lee Soo-hyuk is a reclusive genius composer who holds the other students in awe.
Im Joo-hwan's main character has a few dryly humorous lines sprinkled throughout, such as, "What's a musical?" He's the outsider with a cynical take on this world that the others hold so dear, but I'm guessing that he'll soon discover his own hidden talent, whatever that may be. (Funny enough, that reminds me of Kim Soo-hyun's character in the similarly-themed Dream High, in that Kim's character also gets his start for other reasons and then discovers his own skills once he's part of the school. Even funnier, Kim and Im have long reminded me of each other — both have a similar tall, lanky appearance and strong, intense screen charisma.)
The drama, which still doesn't have a solid airdate scheduled, is looking at a 2011 premiere.
Thanks to user crysalide for pointing me to the trailer. Watch below.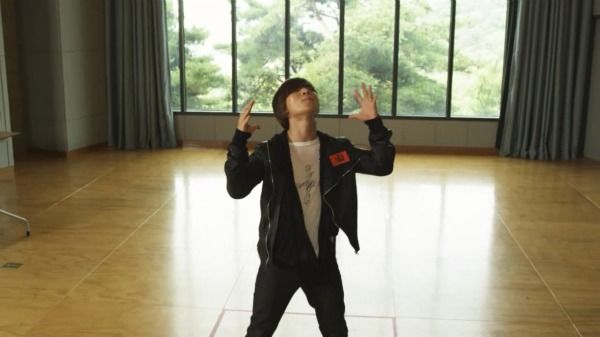 RELATED POSTS
Tags: Daesung, Im Joo-eun, Im Joo-hwan, Jang Hee-jin, Lee Soo-hyuk, What's Up