Ha Ji-won's mini fashion show for Secret Garden
[NOT REALLY SPOILERY, BUT….]
As you can see from these cheery behind-the-scenes shots, Ha Ji-won puts on a mini fashion show in Episode 5 of Secret Garden, which airs tomorrow.
Those of you watching the drama (and if you're not — why not??) will know that Ha's character, Ra-im, is a tough stuntwoman who dresses in boyish clothing, though she harbors hidden girlish fancies behind that tomboyish exterior. She hardly owns anything you could call "pretty," an issue over which Hyun Bin's Joo-won character so rudely took her to task in the previous episode, berating her as though HE had any right to demand a certain appearance and attitude from her.
(Seriously, I love his character for all his weird little neuroses and quirks, but he pissed me off somethin' serious in the last episode, acting as though it was a grave offense that another person's appearance could so insult HIS sensibilities. Go get a pet dog and dress it up in ribbons and lace, then, ya prat.)
In any case, Episode 5 contains a scene where Ra-im receives a text message and gets ready to go out in response. (The source of the message is kept a secret for now, so we'll just have to wait and see who it is. My money's on Oska.) As a result, she ends up going through the whole of her roommate Ah-young's (Yoo In-na) wardrobe for her more feminine offerings.
By the way, writer Kim Eun-sook revealed via Twitter on the 26th that the bit involving Ra-im's tattered bag actually happened to her in real life, back when she was pretty poor before she became a scriptwriter. In the drama, the strap on Ra-im's old bag wears down and snaps, but rather than buying a new one, she fastens it back with safety pins, earning her the gibe, "Don't you even have money to buy a bag?" (Ah, another of Joo-won's sterling moments.)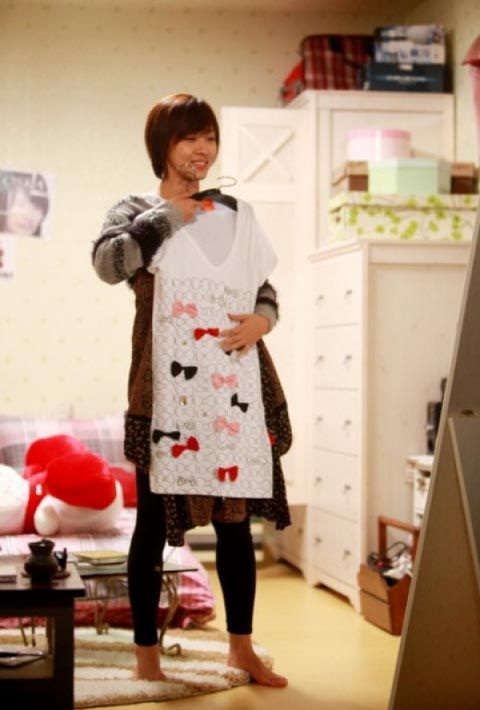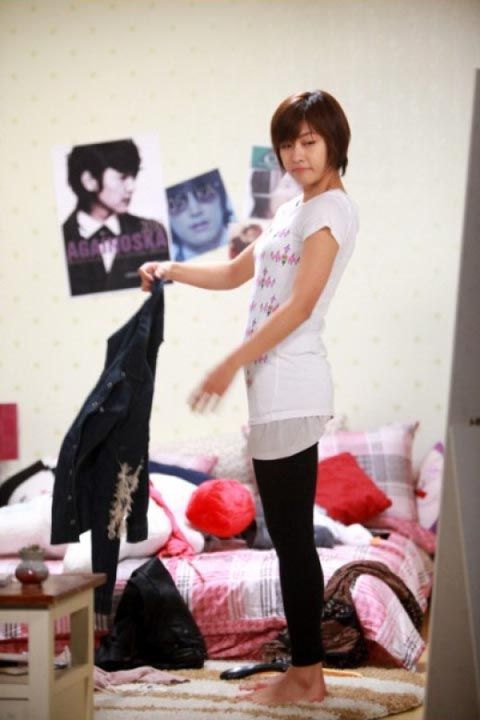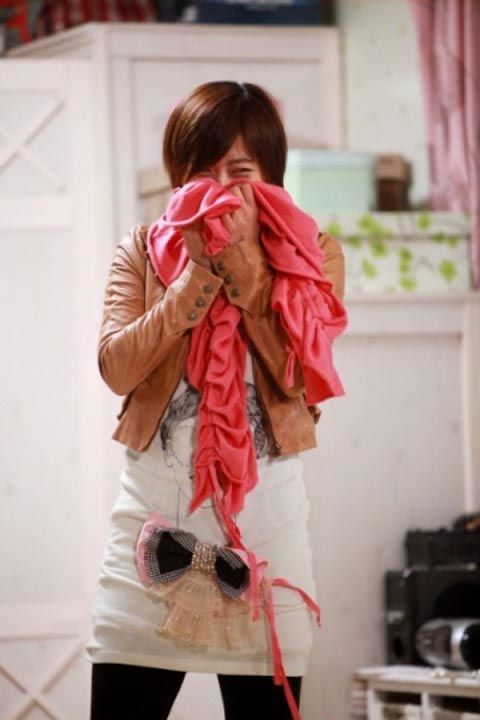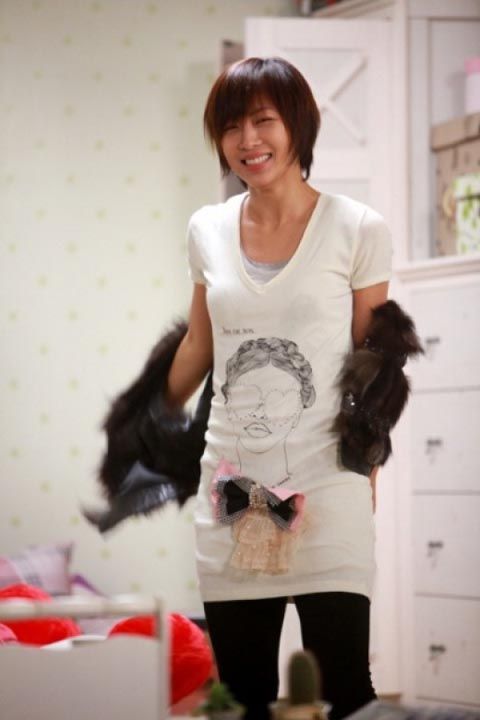 RELATED POSTS
Tags: Ha Ji-won, Secret Garden