Han Ga-in goes blonde for Bazaar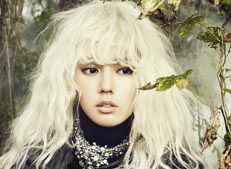 Actress Han Ga-in (Bad Guy) makes a drastic change for a photo shoot in Bazaar — she's usually known for her pure, pretty image — by going for rumply blonde hair and a fashion style that can be described as woodland-nymph-meets-urban-fashionista-meets-couture-muse-meets-gothic-prairie-girl. Completely random looks, and yet, the photo shoot is a little bit ethereal and totally beautiful.
Interesting that these photos come from this month's issue of Bazaar, yet are being pushed into the media spotlight only now. (Usually we see these previews crop up just before a magazine hits newsstands.) Still, you've gotta love this time of the month when we see all the teasers of upcoming photo spreads in a bid to entice readers into buying copies with their pretty, pretty pictures.
(Hey, given the response to Yoo Ah-in's latest photo shoots, I'd say the tactic is working.)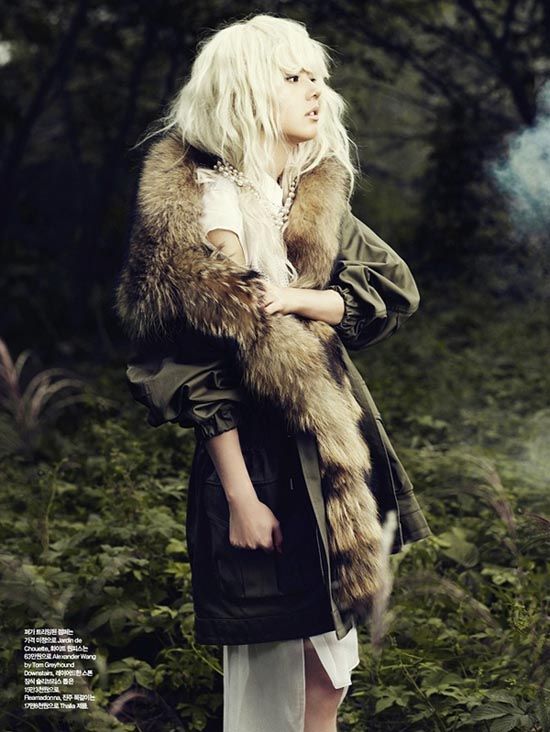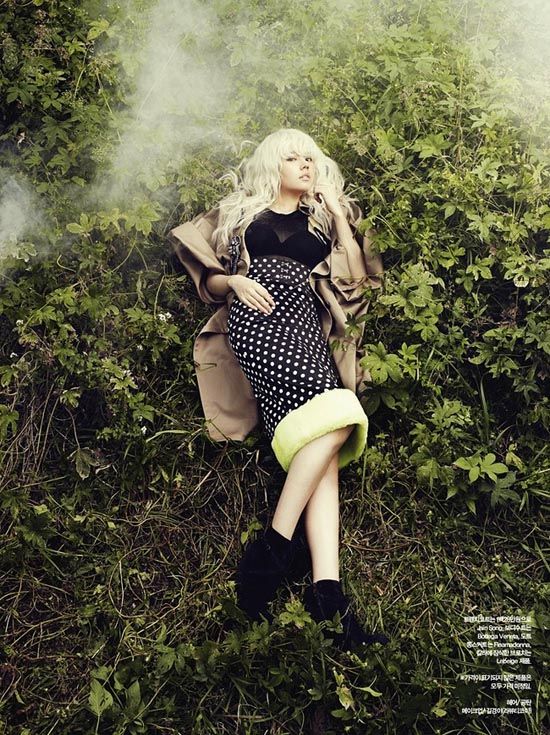 Some of these looks I'm not too crazy about (mostly the ones in the top half), but when we hit this long black crinkly gown, I'm in love. Even if the pose and the shoot resembles a scenario out of America's Next Top Model and I'm hearing Tyra's voice shouting in the background about elongating necks, smizing (urg), and lookin' fierce but soft but with the soul of an iron tigress on her way to a party, or whatever whacked-out metaphor she's beating into the ground that day.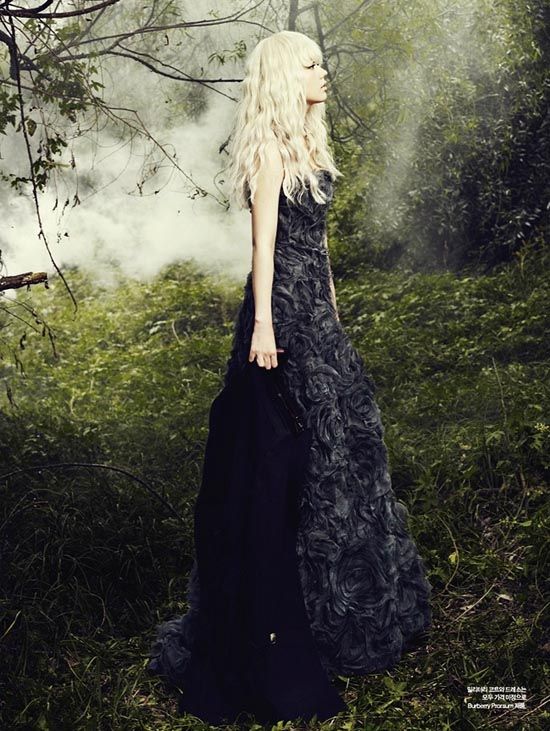 The following black lace dress initially gave the illusion of being nude, like a bad Leighton Meester idea, but now that I see that it's nude-colored but opaque, I like it better. And the chunky boots add a funky dash of contrast to the lace.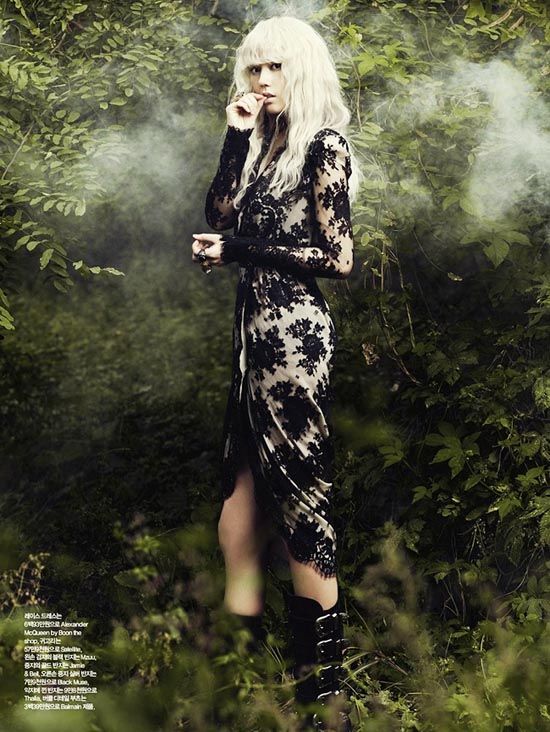 I know, I know, this one sorta reminds me of the creepy dead people from The Others — who, by the way, give me the heebie-jeebies to this day even just by thinking of them — and she kind of resembles a young frontier widow, or maybe an Amish convert who has suddenly realized what life without a hair dryer means. And normally I wouldn't be onboard. But it's all the weird, oddly beautiful contrasts in this shoot that make me dig this look. IN CONTEXT, I mean — nobody should actually wear this out, unless maybe you're a former Pilgrim wench who's just been initiated to the ranks of the immortal by your tortured vampire boyfriend. But really, what are the chances of that?

I love this. She's a tree sprite, no she's an elf bride, no she's a ballerina who's lost her way in a wooded wonderland. It's like something out of (the wackier, trippier works of) Shakespeare, such as A Midsummer Night's Trip Down the Rabbit Hole.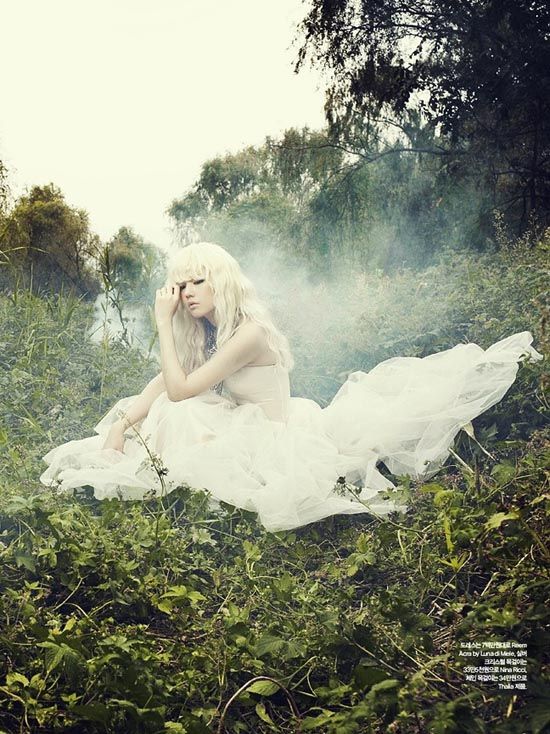 Via Mk.co.kr
RELATED POSTS
Tags: Han Ga-in, photo shoots