Hyun Bin's on top for Secret Garden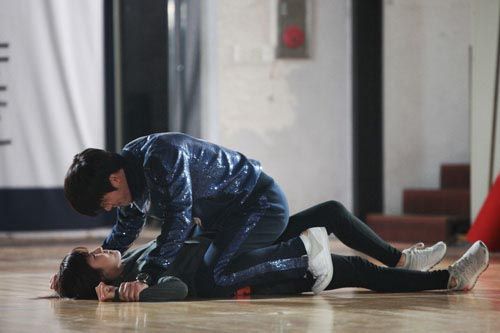 Literally. *Snerk.*
The thing is, I really want to enjoy the idea of Hyun Bin somehow landing on top of Ha Ji-won for their new drama Secret Garden — and seeing what ridiculous plot contrivance is employed to get our characters into such a position oh-so-coincidentally — but I'm too distracted by the shiny be-sequined jacket that he's wearing, and the matching sparkly racing stripe running down his pant legs. Who do you think you are, Kwon Sang-woo?
The bickering loveline — the lifeblood of the kdrama romance — starts right away from Episode 1, which is where this scene will be found, as Hyun Bin's character, a prickly department store owner, runs into the stuntwoman played by Ha Ji-won. (They'll later switch bodies/souls and fall in love with themselves each other.)
The drama kicks off this weekend, and recently released photos from the cast's script rehearsal (pictured below) to drum up some interest. The three ladies pictured are series lead Ha Ji-won and supporting actresses Kim Sa-rang and Yoo Inna. The drama has been attracting much buzz for its A-list leading couple, who have been doing a lot of film work in recent years, particularly Ha. But that's not the only pairing worth mentioning; writer-director duo Kim Eun-sook and Shin Woo-chul have led a number of dramas to ratings highs, such as Lovers In Paris and City Hall.
In addition, a whole slew of new stills has also been released via the show's official website, which you can also find below. The body-swapping fantasy rom-com, which also stars Yoon Sang-hyun and Philip Lee, premieres its first episode out of its planned 20 on Saturday, November 13.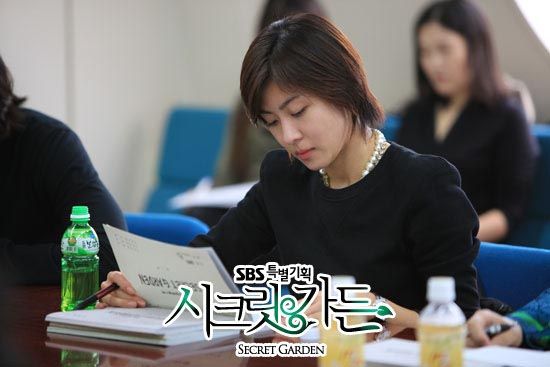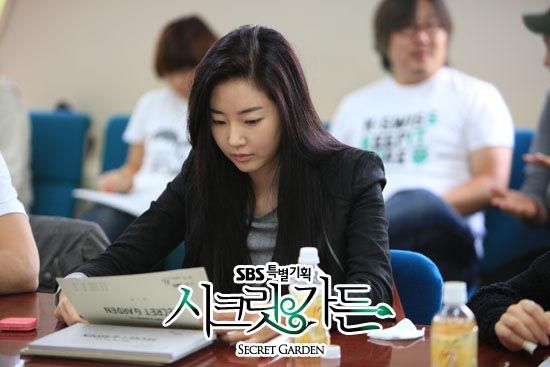 RELATED POSTS
Tags: Ha Ji-won, Hyun Bin, Kim Sa-rang, Secret Garden, Yoo Inna