Kang Dong-won gets wings in High Cut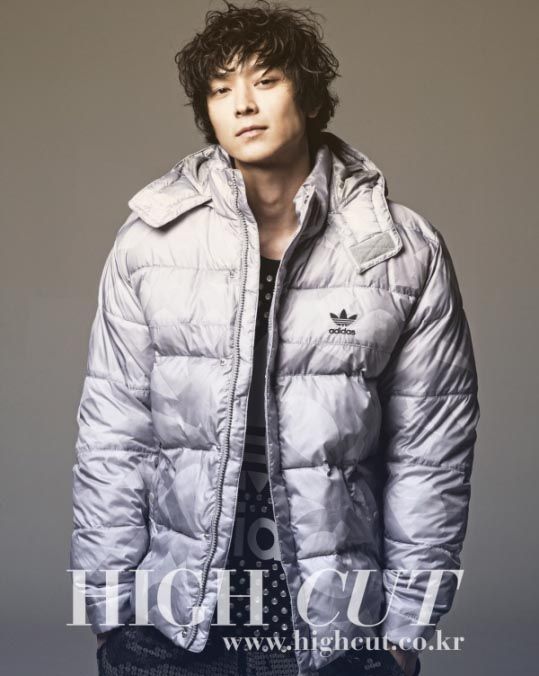 I can see the reasoning behind the concept for Kang Dong-won's new shoot for High Cut magazine — he's supposedly "Mr. Supernatural," and the shoot coincides with the release of his new movie, Psychic. But I'm not sure I follow the leap from Mr. Supernatural to… winged pants?
No, really. And they're winged sweatpants, at that. Well, I guess even superheroes have gotta work out? (Oh wait. They don't. THAT'S THE WHOLE POINT.)
Anyway, this photo spread will likely be one in a long line of "Kang Dong-won's last ___!" promotional activities before he enlists for military service on November 18. (Heck, I'm still seeing the odd "Kim Nam-gil's last pre-army photos!" headline pop up, even just this week.)
Kang will be able to see his latest project, the aforementioned Psychic, open just a week before the dreaded army enlistment. Buzz for the film is building as the release nears, and I've gotta say, it looks pretty badass. The movie pits him against Go Soo; Kang plays a man with psychic powers who can control people with his mind, while Go Soo is the one person impervious to his powers. (Watch the trailer below.)
The movie opens on November 10, while Kang's spread can be found in November's issue of High Cut.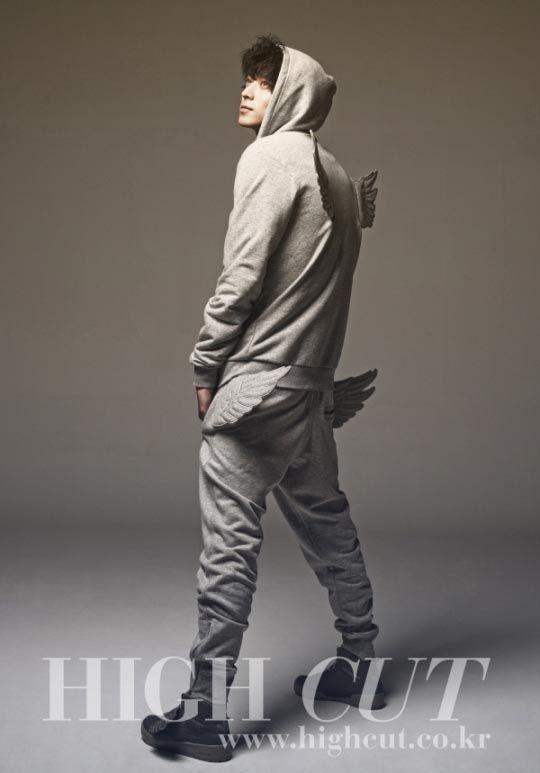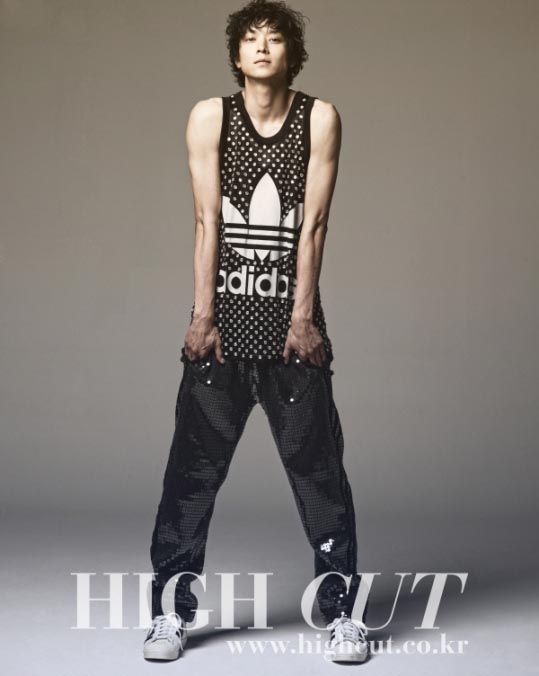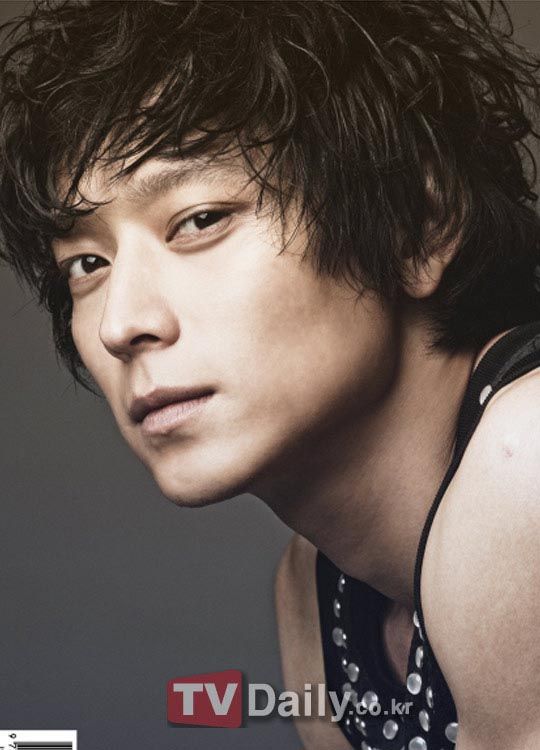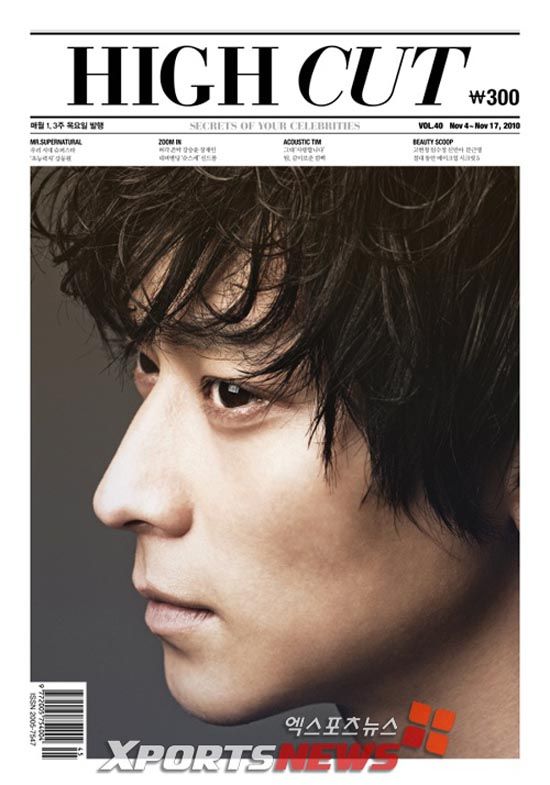 And here's the trailer for Psychic:
Via Mk.co.kr
RELATED POSTS
Tags: Kang Dong-won, photo shoots