Kim Jae-wook looking mighty fine for Mary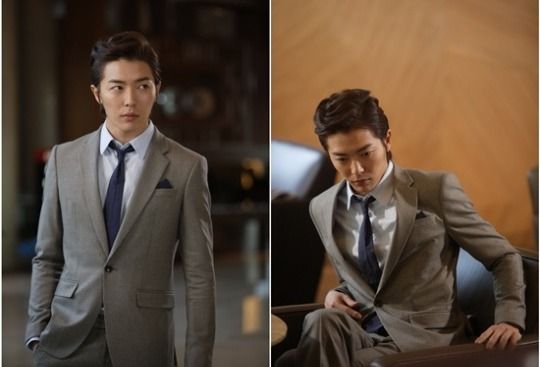 Finally! Somebody looking like a man in this drama! I was beginning to worry. In all of the promotional material up until now, everybody in upcoming drama Mary Stayed Out All Night looked like a pretty girl. Everyone.
Imagine my pleasant surprise when I stumbled upon stills of Kim Jae-wook (Bad Guy, Coffee Prince) looking dapper, handsome, and best of all, not at all like a girl.
What with leads Jang Geun-seok and Moon Geun-young sporting the exact same bohemian-girl look, I was preparing myself for the worst. Don't get me wrong. I love Jang Geun-seok, but he makes a prettier girl than…most girls. Then when Kim Jae-wook appeared in the posters wearing some weird bastard child of shorts and leggings, I sighed a big sigh. "We're done for," I said to jb. "How can I get into a drama where they dress beautiful boys like this?"
Well the drama gods may have heard my woes, because now there's photographic evidence. I'm back on the bandwagon, people. Let's go, BUS!
Via Mk.co.kr
RELATED POSTS