Love transcends time in Try to Remember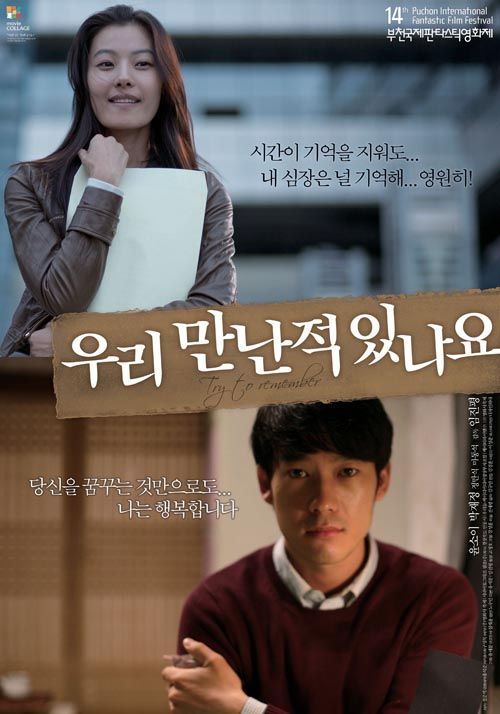 Fans of Coffee House's endearingly awkward Dong-wook, played by Park Jae-jung, will be happy to know he's starring in a movie — his big-screen debut — which opens this week. It's a romance drama with Hero's Yoon So-yi whose Korean title is literally Have We Met?, though its English-language title is officially Try To Remember.
The film is described as a "Joseon version of Ghost" and incorporates a famous true story known as the "Mother of Won-yi" incident; in 1998, an old letter was discovered at the construction site of a housing development in Andong.
In the trailer (watch below), Eun-kyo (Park), a famous photographer, travels to Andong upon hearing of an opening for a photography instructor. When he asks In-woo (Yoon) curiously, "Have we met before?" she looks at him blankly and says no, but he can't shake the feeling of deja vu. Eun-kyo comes to recognize her as the woman he's seen numerous times in his dreams — dreams and memories are big motifs here — and tries to understand how that can be.
One day, the news reports on a recently unearthed tomb dating back 450 years. An old letter found in the tomb, written by a woman, brings In-woo a curious feeling of sadness. As Eun-kyo tries to reconcile the woman in his dreams with the one in front of him, the screen copy tells us, "Even if time erases my memories… my heart remembers you."
So basically they were lovers in the past whose love transcends time and brings them together in the present day. I'm sure I've seen this story done numerous times before, but there's something about the trailer that draws me in. Maybe it's the music — familiar, but effective — or the way the preview teases the couple's relationship with little hints of their connection. Or the prettiness of the cinematography. Or Park's slightly awkward, little-boy charm (which I'd first seen and found adorable in Coffee House as Eunjung's bumbling suitor). Whatever it is, put all together into one pretty package, it works for me.
The film held a press conference last week, on November 17, where Park Jae-jung said, "I made my debut in a commercial, but since beginning career as an actor, I've always felt a big desire to do movies. The fact that I'm taking my first step in films is a big deal and a fortune for me."
Meanwhile, Yoon So-yi explained, "This is a very heart-warming movie, and I was happy the whole time I was filming it. When I read the script, I made the first move in saying I wanted to do it."
This movie is Yoon So-yi's first film in five years, since Shadowless Sword in 2005. She has since acted in several dramas, such as Glass Castle and last year's Hero. While I think she can be hit or miss — she has a cool air, I think, that sometimes makes her difficult to connect with — my favorite of her projects is 2006's Goodbye Solo.
Try To Remember opens tomorrow, November 25.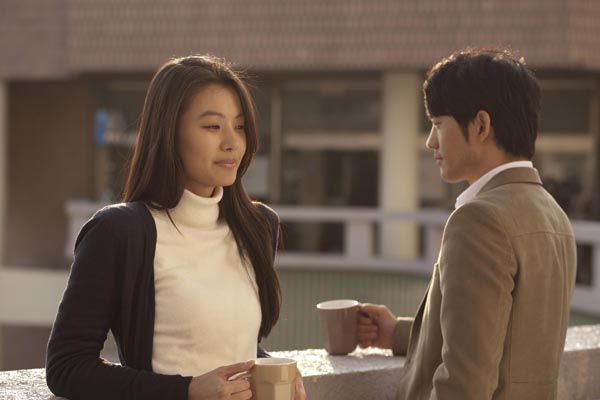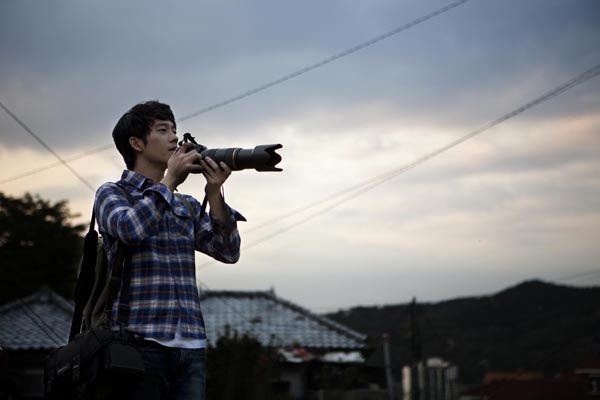 RELATED POSTS
Tags: Park Jae-jung, Yoon So-yi