Midas casts Jang Hyuk as its leading man
First there were rumors of heading fantasy-comedy Secret Garden, then action-drama Poseidon; now Jang Hyuk (Chuno) has reportedly chosen SBS drama Midas as his next project. The show just this week announced its leading lady in Lee Min-jung (Cyrano Dating Agency).
Midas is set in the business world — dealing with the stock exchange, mergers and acquisitions, chaebols — and will be written by high-profile writer-producer Choi Wan-kyu of high-stakes gambling drama All In and mega-popular historical drama Jumong. Lee Min-jung's character graduates from nursing school and begins working at a large general hospital. Not too much has been revealed about her character (or how she fits in with the rest of the characters) but apparently she'll be shedding her cute, bubbly image. (Aw.)
In addition, Kim Hee-ae has also signed on, marking her return to television after four years away. Her last drama role came in the extremely popular My Man's Woman (which was written by famed scriptwriter Kim Soo-hyun of this year's Life Is Beautiful). She'll play a character with particularly keen business acumen, who happens to be romantically partnered with a chaebol. Sure, why not? Apparently Dramaland Korea is just flooded with chaebols at every turn.
As for Jang Hyuk: No details yet on his part, but if his character ends up being some kind of M&A shark, I can see him rocking it. At this point it'd be most surprising to see him cast as a nice guy, rather than a scoundrel. But that's okay; it's how we like him best, right?
Midas will follow Athena: Goddess of War, which will be premiering in December, which puts its own premiere in late winter or early spring.

Lee Min-jung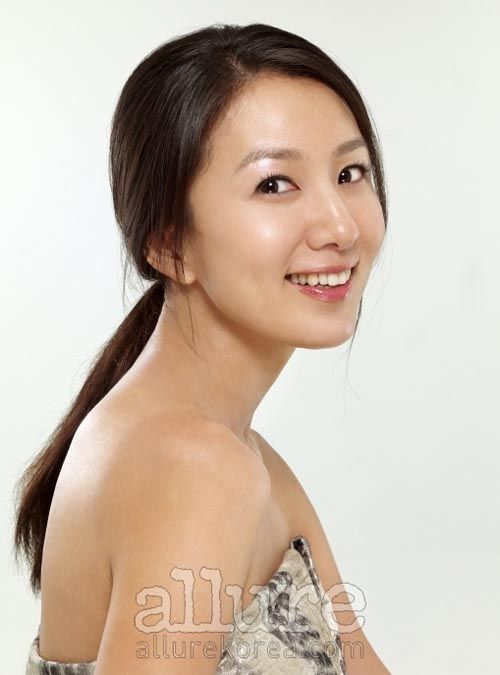 Kim Hee-ae
Via TV Report
RELATED POSTS
Tags: Jang Hyuk, Kim Hee-ae, Lee Min-jung, Midas