Ryu Soo-young joins My Princess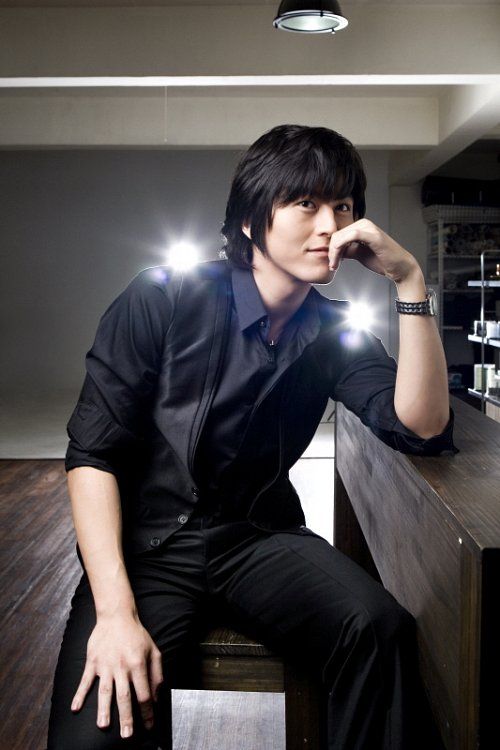 My Princess, the next romantic-comedy series to come from Secret Garden writer Kim Eun-sook, has now filled out its primary quartet with the addition of Ryu Soo-young (Lawyers of Korea) in his first project after fulfilling his military service.
The drama drew attention early on with the casting of Kim Tae-hee (IRIS) and Song Seung-heon (East of Eden), then added Queen Seon-deok's Park Ye-jin as a meddling third wheel out to claim Song for her own. Ryu will play Kim Tae-hee's teacher; he's a professor in the fine arts department where she studies, and is someone she has grown to trust and depend upon.
On top of that, Ryu's character once dated Park Ye-jin's character. How neat and tidy this relationship chart is! I'm sure we'll get lots of awkward coincidences cropping up between our foursome.
On the whole, I'm not sure how I feel about this news. I don't have a strong opinion of Ryu Soo-young, and I think he's equally capable of going bland or appealing. I did find him adorable in Bad Couple (before that plot went to hell in a cancer-y handbasket, at least), so I know he can do gentleness and warmth. But these four leads… I just don't know if the acting talent is all there.
And true, I am enjoying the heck out of Kim Eun-sook's current drama Secret Garden, but I'm not drawn to this one's plot — an ordinary girl finds out that she's suddenly a princess — in the same way. Plus, My Princess will have a co-writer, Jang Young-shil — who co-wrote Lovers, which I hated, and On Air, which I hated more.
My Princess will replace Kim Hye-soo's melodramatic mystery drama Home Sweet Home on Wednesdays and Thursdays, premiering in January.
Via Segye
RELATED POSTS
Tags: My Princess, Ryu Soo-young