Song Hye-gyo wraps The Grandmasters, back to Korean film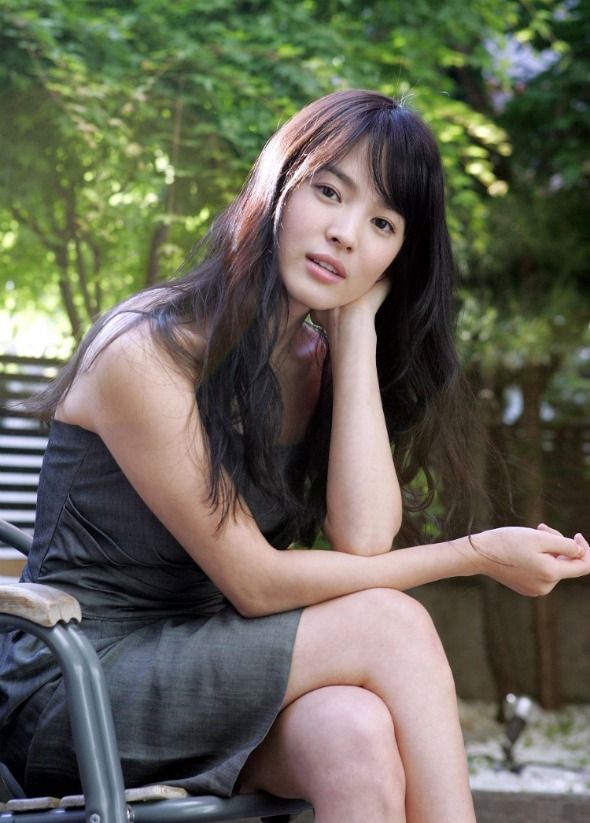 Newly transformed action star Song Hye-gyo (Full House, The World They Live In) just wrapped on the set of Wong Kar-wai's martial arts film The Grandmasters, and has returned home. She's headed straight into her next project, as if she's purposely trying to make me look lazy or something.
I can't wait to see what The Grandmasters looks like. Wong Kar-wai is my one cinema indulgence: as in, I give everything he makes a fighting chance to steal my heart, because his earlier work just owns my soul. Frankly, his later films (post-In the Mood for Love) are missing that spark for me, mostly because I think he was better when he was looser, less polished, and freer as a cinematic storyteller. His early films always felt like he had this rushed, burning desire to tell a story and show a world that just somehow…got out of reach (making them utterly addictive). Or perhaps his languid-pace-fiery-characters combo has become old hat? Either way, I'm looking forward to his re-foray into martial arts, because I'm a sucker for stylized action, and for Tony Leung Chiu-wai.
The Grandmasters is a biopic about Ip Man, a pioneer of the wing chun style of kung fu, who trained a young Bruce Lee. The film is reportedly action-packed, although I think it's safe to assume with Wong's track record that it's also going to be lush and narratively off-kilter. The film also stars Zhang Ziyi and Chang Chen, and is preparing for a Cannes 2011 premiere.
On the heels of wrapping her overseas shoot with Hong Kong heavy-hitters, Song Hye-gyo returns to Korea and gears up for her next project, Nobody Somebody with director Lee Jung-hyang. It's been eight years since her critically lauded film, The Way Home, making this a highly anticipated follow-up.
Song stars as a PD who loses her fiance in a tragic accident, and deals with the aftermath. The film also stars Nam Ji-hyun, who played childhood roles in Queen Seon-deok, Giant, Will it Snow For Christmas?, and East of Eden.
Looks like Song will be showing some diversity in the coming year. We'll see if her range follows suit, and if she carries some weight as a martial artist and as a serious actor.
Via Star News
RELATED POSTS
Tags: Song Hye-gyo