Tough guy Chun Jung-myung races toward freedom
Apparently this latest tough-guy shoot for Chun Jung-myung is a "180 degree transformation" for him… although we saw him being all tough and macho in this Vogue spread not terribly long ago, which was itself supposed to be another 180 degree turn from his previous smiley, pleasant image. So 180 degrees + 180 degrees = change? And here I thought 360 got ya back to the beginning. Even if I do suck at math.
Maybe all this whirling around in circles is 'cause he's still confused from his nonentity of a character in Cinderella's Sister. JUST SAYIN'. (You know I love me some Chun Jung-myung, but I think I'm going to be bitter about that one for a while longer. Just… so much wasted talent. GRAR.)
Oh right, the point. (I'm dead tired and I just saw hot pics of Chun Jung-myung. You'll have to excuse my incoherence.) This "new" tough image comes from a new CF, which will be launched shortly on cable and broadcast television. The ad is for the CJ ONE card, produced by CJ Media.
In it, Chun pauses along an empty road with the dusky sky at his back and says, "What I'm racing toward is freedom" and "Because an actor must be free."
Somewhere, a cheese-stuffed cheeseball covered in a dusty layer of crushed cheesy poofs just exploded from the cheese overload.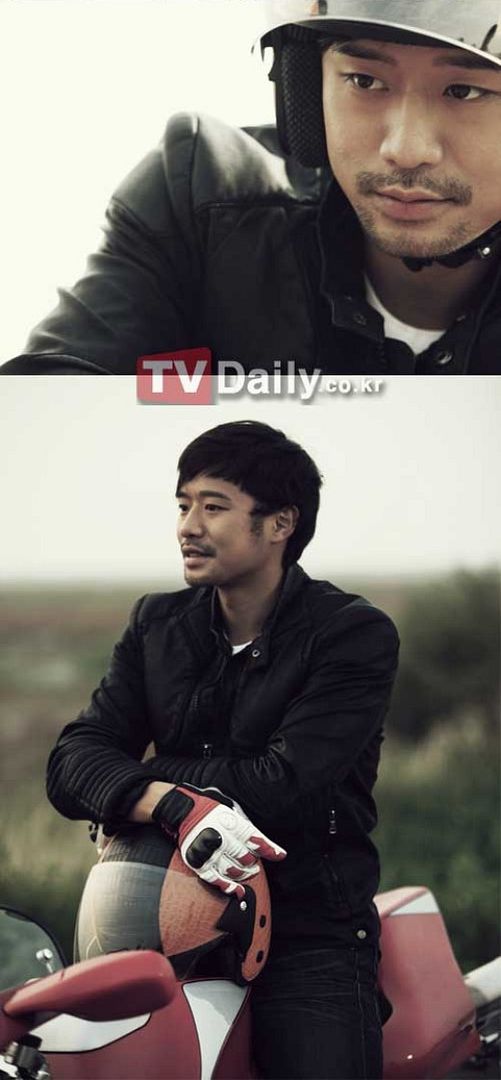 Via Herald M
RELATED POSTS
Tags: CFs, Chun Jung-myung