A look into Sign's examination room
SBS's forensic-investigation drama Sign gives us a peek into its exam room in these stills, with its leads, Park Shin-yang and Kim Ah-joong, playing coroners.
The drama's title refers to the hidden signs within the dead bodies that reveal clues about the crime (and criminals) that did the victims in. The show is shot in Paju, on its set location at the Prism Complex, which is where these scenes were filmed.
It doesn't look like Sign has got quite as much buzz as its competition, MBC's My Princess which premieres on the same day. It's understandable, since the premise of Sign is straightforward (Korean C.S.I), even if there hasn't been a drama like it before. And while we have seen dramas bearing similarities to My Princess in one form of another, there are enough interesting elements that make viewers curious, such as how well the lead can transition from commoner to royalty, and how much chemistry the leads will have.
It'll be interesting to see which drama can command the audience's attention, since the shows will all have different tones and genres in this new Wednesday-Thursday lineup. Sign is aiming for a suspenseful mystery vibe, which contrasts with My Princess's comedy and President's Blue House politics.
Sign follows Daemul and premieres on January 5.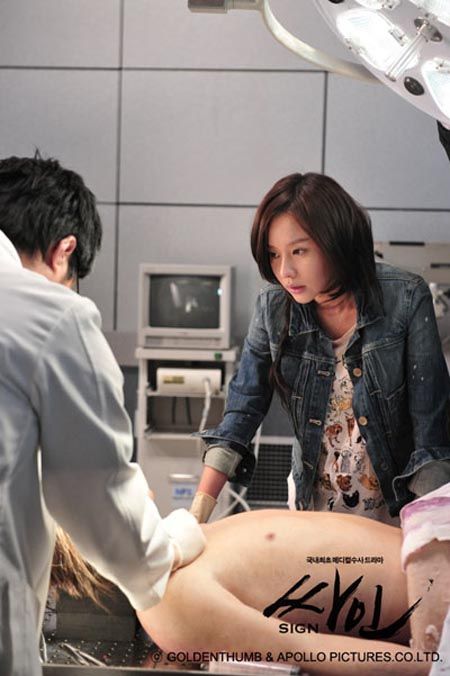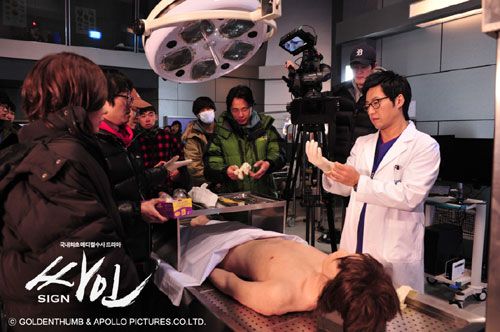 Via E Daily
RELATED POSTS
Tags: Kim Ah-joong, Park Shin-yang, Sign