Bae Soo-bin gets into character for Yi Sang
As previously mentioned, Bae Soo-bin (Brilliant Legacy, Dong Yi) is tackling
a stage play for his next project, and he's been busy with rehearsals for Yi Sang December 12. The play will open later this month, and the following photos come from the production's open set day on December 3, which took place in Seoul's theater district, Daehakro.
Bae plays the title role of Yi Sang, a famous writer from the '30s who was in the vanguard of Korean surrealist literature. The play is being produced to commemorate the 100 years since Yi Sang's birth in 1910; he died at the young age of 27.
While Yi Sang has been the subject of a number of dramatic works, this particular version focuses on his inner world and aims for a multilateral interpretation of the writer, artist, and architect. The play runs from December 18 through 26 at the Hwasung Art Hall in Hwasung, Gyeonggi-do.
(Okay, one serious project down. Dare I hope for something commercial and silly and adorably fluffy next? Is that a selfish request? Do I care? You can do eet, Bae Soo-bin!)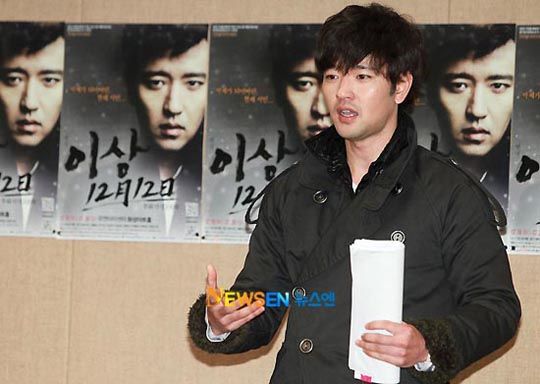 Via Hankyung
RELATED POSTS
Tags: Bae Soo-bin