Broadcast schedule confirmed for Poseidon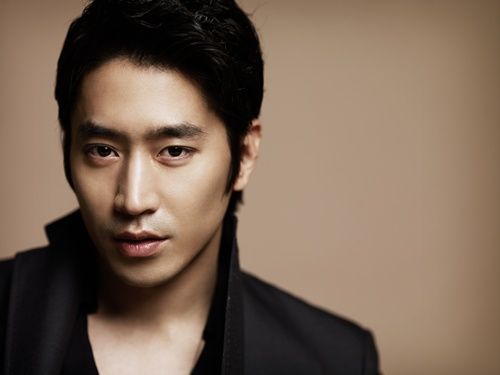 Officers-at-sea drama Poseidon has secured a place on SBS's 2011 schedule, and will be coming to us as a Monday-Tuesday drama sometime in May. An SBS rep confirmed the news on the 28th, and although the drama doesn't have a specific premiere date yet, that'll probably depend on the broadcast runs of its predecessor shows.
Those would be SBS's current Monday-Tuesday action show Athena: Goddess of War, to be followed by Lee Min-jung and Jang Hyuk's stocks- and business-related drama Midas. The latter is tentatively planning for a March premiere, and whenever that wraps, Poseidon will step in.
Poseidon takes place out at sea as our two leads, Eric (Strongest Chil Woo) and Kim Kang-woo (Story of a Man), are plucked from the maritime police to be part of an elite force of counterterrorist officers, called the Poseidon team. Also starring are Kim Ok-bin (Thirst) and Jeon Hye-bin (Yacha), two lovely ladies who will probably mix things up on the romance front, as well as idol-actor U-Know Yunho, who's hoping his second foray into dramas will shake out better than his disappointing debut (Heading to the Ground).
Hmm, the Athena-Midas-Poseidon lineup suggests that SBS is aiming to keep its Mondays and Tuesdays fixed on dramatic, star-studded, thriller and/or action-type fare. Interesting choice; if the shows do well, they could really sew up the timeslot. Generally, we've seen a lot of long-running dramas and light comedies air on those days. The counterprogramming seems to be doing all right for Athena at present.
For some reason, although Poseidon didn't really land on my radar at first, I find I'm warming to the idea. Perhaps because it's a world we haven't seen in kdramas before, or perhaps it's because I love the friends-or-rivals dynamic of the leads. (As Dr. Champ showed us, it's a most excellent way to get our bromance fix.) And perhaps it's also because I love Kim Kang-woo, and have missed Eric in the past two years that he's been serving in the military.
Via E Daily
RELATED POSTS