First Lady Ha Hee-ra in KBS's President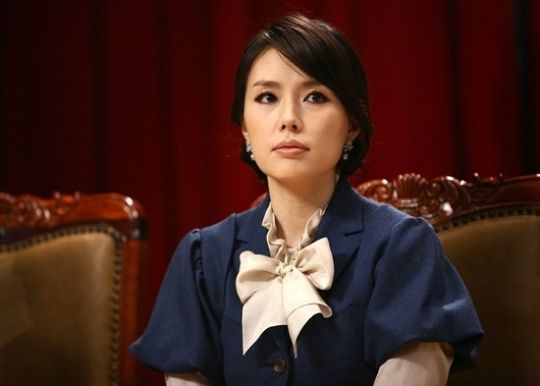 With Runaway Plan B now over, KBS turns its attention to new drama President, to air on Wednesdays and Thursdays opposite that other presidential show, Daemul. You can bet there'll be a lot of interest in comparing the two, even though Daemul is heading into its final stretch and will only be overlapping with President for a couple weeks.
I'm also willing to bet that we'll see a lot of comparisons between the two leading ladies, although one is a sitting president (Daemul's Go Hyun-jung) and the other a wife to a congressman-turned-president (that's this drama's Ha Hee-ra, pictured here, who happens to be the real-life wife of the drama's leading man Choi Su-jong).
As we all know, whether you love it or hate it, talk of First Ladies inevitably turns to dissections of her appearance. How she dresses. How she wears her hair. How she comports herself. Whether she's a Jackie O or a Hillary. And so on. Already Ha's character is being aligned more in the Jackie category, thanks to her elegant styling and classically chic clothing, which is built on a foundation of blacks and whites, mixed with solid bold colors. (Pearls, broaches, oversize sunglasses and long gloves are some particular favorites.) Since she's also a strong-minded and intelligent university professor in her own right, perhaps she's got a dash of Michelle Obama as well, although I suppose her luxury designer wardrobe and high-priced jewelry make her a bit inaccessible for that comparison.
What makes Ha's character stand out is that she's not a mere trophy wife, but takes an active part in campaigning for her husband when he jumps into the running for president. Bold and pro-active, she's described as a "woman of steel."
President premieres this week; Episode 1 airs on December 15.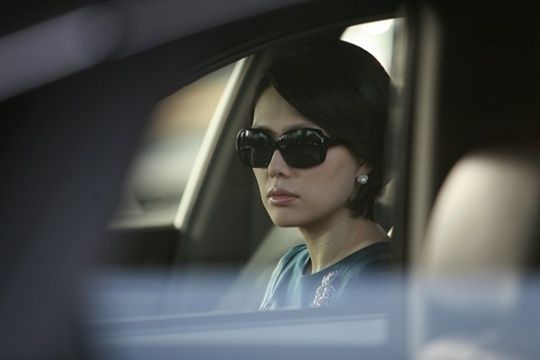 Via Mk.co.kr
RELATED POSTS