Ha Ji-won revisits Damo for Secret Garden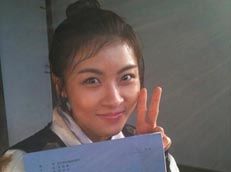 Ha Ji-won finds herself back in Joseon-era costume for the upcoming episode of her current rom-com series Secret Garden, which airs this weekend. Ha is pictured above holding a script titled "Are You In Pain? So Am I," which I presume is the new movie production that Ra-im, her stuntwoman character, finds herself working on.
The show has been delighting fans not just for its humor and the crackling chemistry between Ha and co-star Hyun Bin, but also the little pop-culture references sprinkled throughout the episodes, which include this brief transformation: Ha played a Joseon-era policewoman in the much-loved 2003 drama Damo, which was one of her most memorable early performances.
In fact, a production source explains that her character in this movie-within-the-drama actually IS Damo's Chae-ok, not just a character who happens to look the same.

Ha Ji-won in 2003's Damo
It's been seven years since she won viewers over as Damo's Chae-ok, but the costuming's pretty spot-on, no?
Ha Ji-won said, "Re-encountering Chae-ok after such a long time is both a thrilling and happy thing. Because Damo was a drama that was very important in bringing me to this point, Chae-ok is especially dear to me. To be able to act as Chae-ok through Secret Garden brings back old memories."
Secret Garden has been enjoying 20% ratings and will feature this scene in its 10th episode, which airs on Sunday.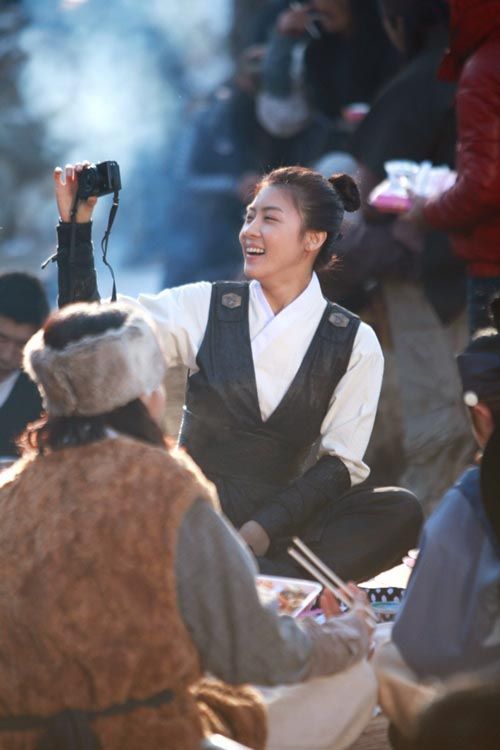 Via TV Report
RELATED POSTS
Tags: Damo, Ha Ji-won, Secret Garden