High Cut turns Yoon Seung-ah into party queen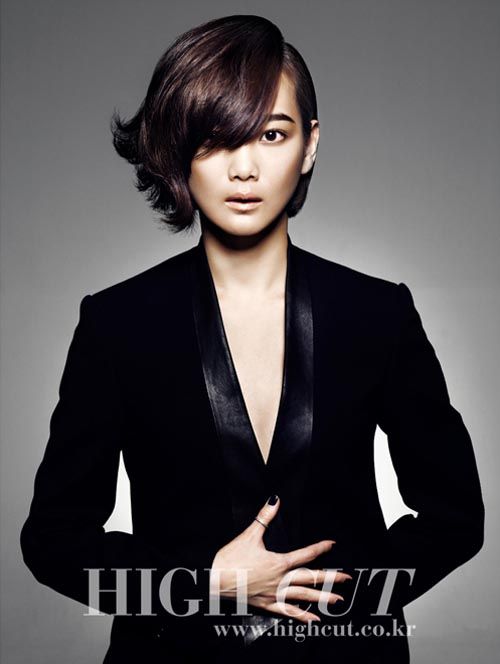 Playful Kiss sidekick Yoon Seung-ah turns "party queen" for a new spread in High Cut magazine, which produces reliably stylish fashion shoots. Or maybe I should say stylized rather than stylish, since their fashion choices are frequently questionable.
In any case, Yoon Seung-ah's photos are in keeping with High Cut's penchant for wacked-out hair and dramatic makeup, and took twelve hours to shoot (I'm guessing the hair took up a large chunk of that time). These photos take on the concept "Party Fantasy," while other looks featured in the spread include an '80s-inspired "Glam Punk" as well as the softer "Sweet Lovely." PLEASE don't tell me crimping is coming back; that was a good look for no one.
Yoon Seung-ah first caught the public's eye as Ha-ni's manhwa-drawing friend Min-ah in Playful Kiss, which was a small role but one where she showed a natural screen presence. She followed that series with another supporting role in the currently airing daily drama All My Love on MBC, which stars idol singers Jo Kwon and Ga-in.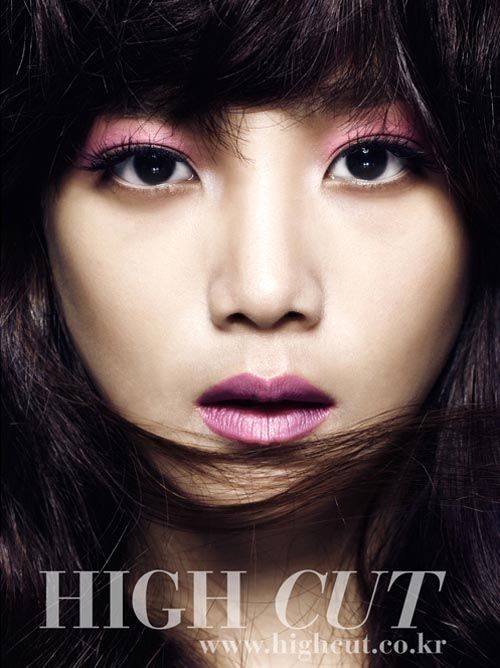 Via TV Report
RELATED POSTS
Tags: photo shoots, Yoon Seung-ah