Kim Hyun-joo takes on new drama project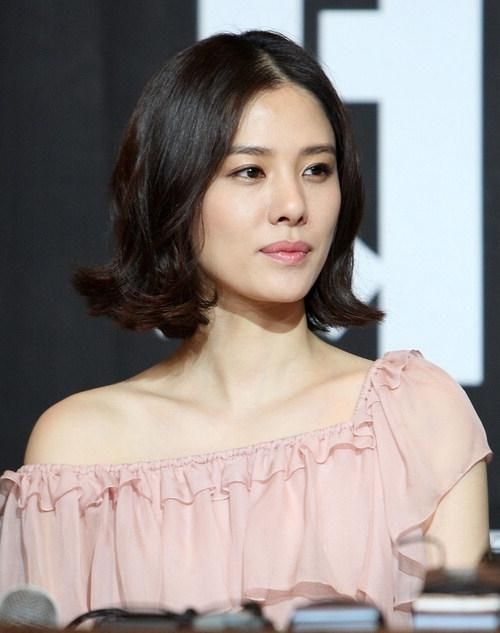 A year and a half after her last drama (lawyer drama Partner), Kim Hyun-joo is coming back for another one, a weekend show this time called 반짝반짝 빛나는, which translates to Twinkling or Sparkling (still a working title). Taking a little bit of poetic license, you might also translate it more prettily to All That Glitters.
The MBC series is described as one woman's success story after her life is turned around due to someone else's mistake. Kim plays the lead character Han Jung-won, who's born unlucky. I expect she'll bring a warmth and gentle spirit to the role, which she's so good at delivering.
While I rarely watch MBC weekend dramas, I'm actually a little bit excited for this, because directing is PD Noh Do-chul, which has my immediate attention; he brought his fresh, interesting directing style to quirky shows like vampire sitcom Hello Franceska and one of my all-time favorites, Soulmate. Eee! If he can bring that same refreshing energy to this, I'm SOLD. (He also worked on General Hospital 2, which I could never get into.)
Writer Bae Yu-mi wrote I Really Really Like You and Who Are You?, which makes me tentatively hopeful; both were flawed but charming shows that had bright, comedic moments as well as some heartfelt stuff.
All That Glitters is being prepped to take Gloria's place and plans to begin its broadcast in February. I haven't seen an estimated episode count yet, but given precedent there's a good chance this'll be a 50-episoder. Aw man, I may actually have to watch a long drama now.
Via Kuki News
RELATED POSTS
Tags: Kim Hyun-joo