Royal couple stills from My Princess
Promotion is really heating up for My Princess, which premieres in just over a week on MBC. The fantasy romantic-comedy series has released yet more stills — couple photos this time of Kim Tae-hee and Song Seung-heon, with the former dressed up in all her royal finery.
I think she looks more like Disney's idea of a princess (…half a century ago) than, say, a modern-day imagining of one (Kate Middleton scoffs at those ridiculous pearls, the gaudy jewelry, and that curtain-print dress), but for a kdrama interpretation of a fantasy world in which Korea somehow still employs a monarchy, Kim Tae-hee looks sweet and adorable. People should really wear tiaras more in real life. And half-sleeved formal gowns.
The drama premieres January 5.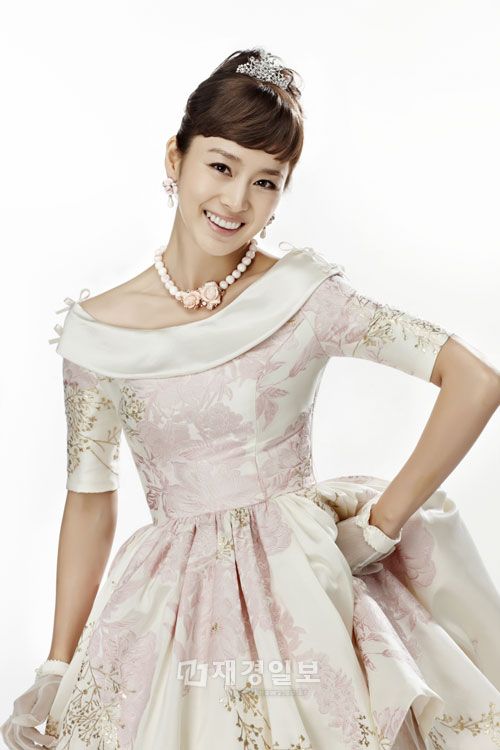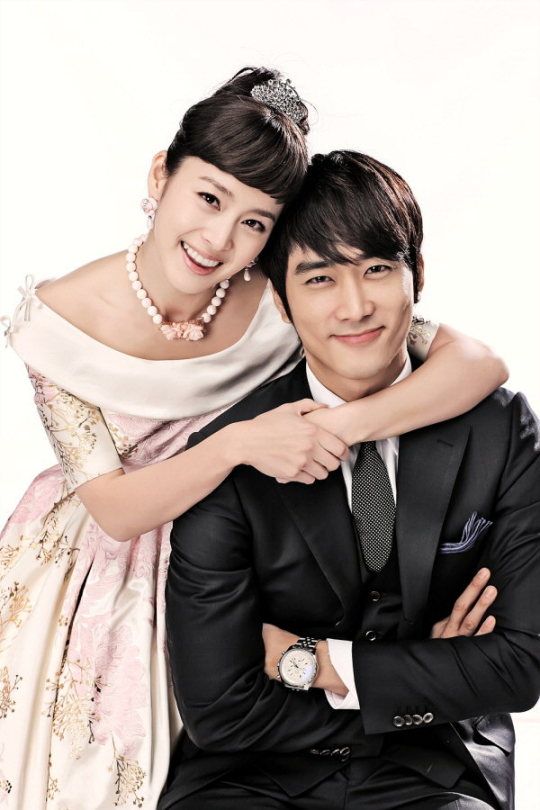 Via Star News
RELATED POSTS
Tags: Kim Tae-hee, My Princess, Song Seung-heon