Why Lee Pil-mo should never cut his hair
May I present to you the Sons of Sol Pharmacy, The Woman Who Still Wants To Marry, and Kim Suro actor Lee Pil-mo nearly a year ago: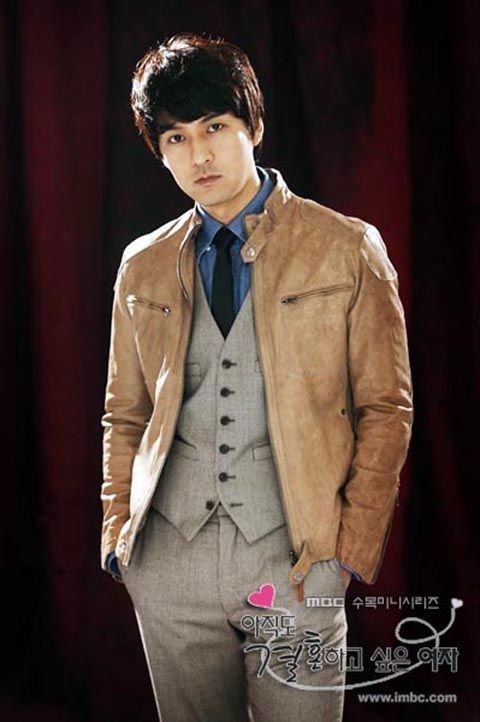 And Lee Pil-mo this week, Exhibits A through D:
Case closed.
He's pictured at the December 21 press conference of KBS's upcoming weekend drama Believe In Love, alongside co-star Hwang Woo-seul-hye.
The show comes from the team that steered 2009's heart-warming comedic family drama Sons of Sol Pharmacy to 40%+ ratings, PD Lee Jae-sang and writer Jo Jung-sun. In that drama, Lee Pil-mo played rascally second brother Dae-pung and sported the same bowl cut as pictured in the top photo. I'd always considered Lee a good-looking guy, but in a benign, ordinary sort of way. Turns out it was all about the HAIR!
Believe In Love rings in the new year with its January 1 premiere.
Via TV Report
RELATED POSTS
Tags: Hwang Woo-seul-hye, Lee Pil-mo