49 Days begins filming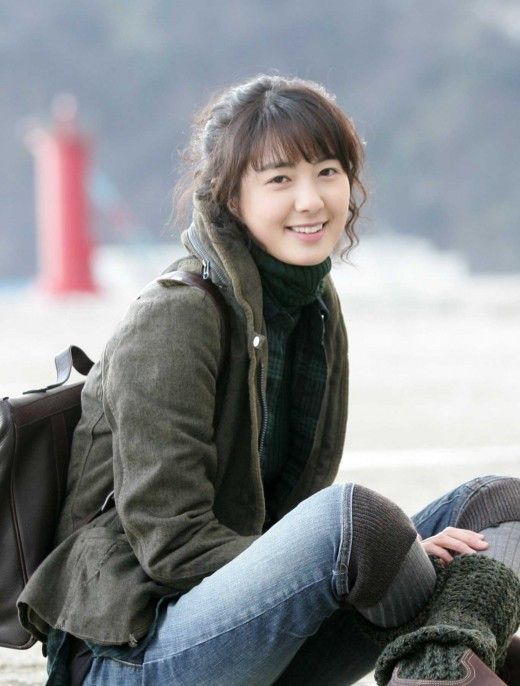 The upcoming SBS fantasy-romance drama 49 Days began filming last week and held its first outdoor shoots on January 31, about six weeks in advance of its premiere when it takes over Sign's Wednesday-Thursday timeslot.
Lee Yo-won (Queen Seon-deok) stars as a woman who gets possessed by the spirit of another woman whose body has fallen into a coma after surviving a car crash (played by Nam Gyuri), just a week before her planned wedding.
Jung Il-woo is cast as the pretty-boy reaper who is there to guide souls to the afterlife; he offers up the deal that if the woman can find three people outside of her family who truly love her and are moved to tears, she can come back to life. I'm making the leap in supposing that the deal extends for 49 days, which is the time it takes for a life to move on to the hereafter, according to Buddhist beliefs.
The cast also includes Jo Hyun-jae in his first role back from military service, Seo Ji-hye (Kim Suro), and Bae Soo-bin (Dong Yi, also pictured below with Nam Gyuri — I'm guessing he's the fiancé). Aside from Nam Gyuri, it's a pretty appealing cast, and with the creative team behind it, I'm definitely interested. It's like Who Are You all over again — which could be a good thing, since I loved Who Are You.
The drama comes from the successful writer-director pairing of So Hyun-kyung and Jo Young-kwang, who worked together for Brilliant Legacy and Prosecutor Princess. Both dramas had passionate fanbases, so if they can tap into that rom-com mojo again, there's a good chance 49 Days will draw the same kind of fervor. Or so goes the hope.
49 Days will premiere on March 16.
Via TV Report
RELATED POSTS
Tags: 49 Days, Bae Soo-bin, Lee Yo-won, Nam Gyuri