Baek Sung-hyun leads the boys in Monster
This sounds pretty interesting: Baek Sung-hyun (Accidental Couple, Like the Moon Escaping From Clouds) is taking on a leading role in a Drama Special miniseries called Monster. Most Drama Special installments have been one-offs, but this one (like Rock Rock Rock) will have more episodes; it's scheduled for eight total.
The plot of Monster involves murders that take place at a private high school over eight days of winter break, during which seven students and one teacher remain behind. In addition, a psychiatrist also joins them at the school after being involved in a car accident.
Bad stuff starts to happen after the receipt of a certain evil letter, and the people shut in at the school decide to track down the culprit. But trust is a rare commodity, and this turns into a never-ending game of cat and mouse.
Baek Sung-hyun plays a model student who lost his mother at a young age and has learned to keep his emotions under control with a strict poker face. Over the course of the drama, he shows a strong sense of duty and emerges as a leader of the students. Kim Sang-kyung of My Country Calls plays the teacher.
In addition to them, this thriller drama has also cast a few up-and-coming young faces: Kim Young-kwang, whom you may have glimpsed as one of the butlers from My Fair Lady, or from Triple; Lee Soo-hyuk, who's also in the upcoming What's Up; and Hong Jong-hyun from Jungle Fish 2 and horror flick Ghost — both of which were set in high school — though you may recall him as one of the Show Company employees from Oh My Lady. Pretty boys unite!
The creative team seems well-equipped for this kind of story as well: directing is PD Kim Yong-soo of 2008's folk-horror anthology series Hometown of Legends, and writing is Park Yeon-seon of 2007's excellent treasure-hunt mystery Mixed-up Investigative Agency, 2006's sensitive Alone In Love, and the thriller movie Into the White Night.
Monster will air its first episode on January 30 on KBS.

Kim Young-kwang

Lee Soo-hyuk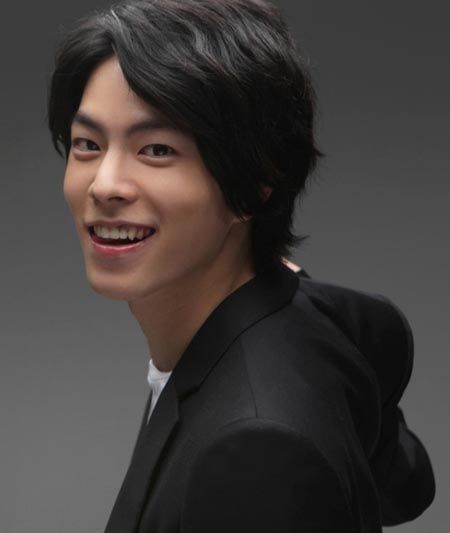 Hong Jong-hyun
Via OSEN
RELATED POSTS
Tags: Baek Sung-hyun, Drama Special, Hong Jong-hyun, Kim Sang-kyung, Kim Young-kwang, Lee Soo-hyuk