Eye candy galore: My Princess's press conference
Gahh, what a beautiful cast: The lead foursome of MBC's My Princess came to their press conference on January 3 looking pretty damn gorgeous.
The Korean drama industry has its fair share of lovelies, but I don't think I'm the only one who finds My Princess particularly blessed in the looks department, particularly with lead couple Kim Tae-hee (love the tiara!) and Song Seung-heon — although supporting leads Ryu Soo-young and Park Ye-jin are hardly looking shabby themselves.
(I'm trying not to get too excited about My Princess — too late? — because a pretty cast and a Cinderella-fantasy premise are hardly enough to guarantee a good drama. In fact, I seem to recall the last time I was wowed by a cast's good looks was back with My Fair Lady… and we all know how that turned out. Did I just dredge up unpleasant memories for you? Apologies.)
The press conference was held on Monday afternoon at Seoul's Lotte Hotel in the Sogong-dong neighborhood.
Song and Kim have attracted quite a lot of buzz since they were cast (though to be honest, it's more for their looks and fame than, say, their acting resumés). Kim Tae-hee admitted, "I did worry about whether I'd be suited for it," because she wasn't sure if she'd be able to do the Lee Seol character justice.
But really, I think Kim's forte is romantic comedy; she has a very likable real-life persona (in my opinion), and I always want to like her roles a lot more than I do. It's when she's trying to project herself as a serious actor or a tough type that she is hard to connect with, but it seems she's been cast well here.
Song plays a foreign diplomat and the sole heir to a chaebol corporation, landing him in firm Prince Charming territory. (I'm really hoping he can find something to add to this oft-used stock character — perhaps a dormant talent for comedic acting? I do remember him from way back in the day when he did the sitcom Three Men, Three Women, but it's been forever and a day since he's done comic fare.)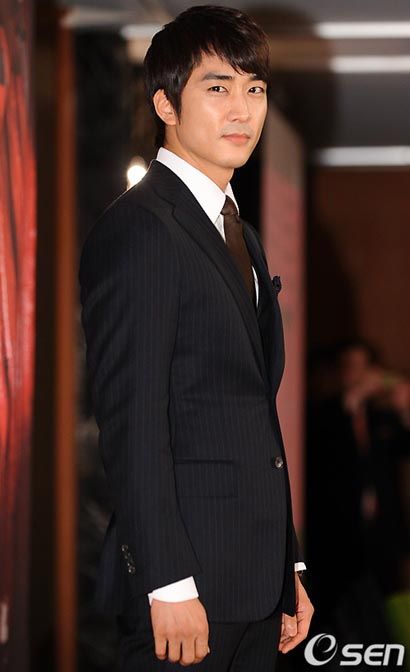 Song said of his co-star, "To be working with Kim Tae-hee, who many people recognize to be one of Korea's top beauties, is something I'm happy and thankful for. What will be important when the drama airs is whether we are able to display good rapport with each other."
My Princess will be Song's first drama in two years, since he headlined the epic-tragic-melodrama East of Eden, which was both hugely popular and sort of a hot mess of writing confusion. In Eden, he played a dark type of character, and he said at this press conference, "I've wanted to try a light character at least once." He explained, "When I got the script of My Princess, it was the brightest drama since my debut sitcom, Three Men, Three Women, and I thought viewers would respond well to it."
This drama also marks Ryu Soo-young's comeback; he'd only recently returned from military service, and this is his first project since Lawyers of Korea back in 2008. He said, "Initially I was glad because this was my comeback, and I enjoyed this work. After a little time had passed, my sense for acting wasn't coming back to me quickly, so I lost my way a bit. I thought that this wasn't a place I ought to be. When people are hungry and can't do what they want to do, they realize even more what a precious place this is."
Ryu recently dropped 10 kg, though not explicitly through diet or training regimens. Over the course of a recent trip, during which he took the time for personal reflection, he walked as much as 240 km without transportation, and the weight came off.
He plays a professor at the university attended by Kim Tae-hee's character.
Park Ye-jin recently chopped off her hair for this drama, and said, "It makes me think of What Happened In Bali. Before that, I'd played some shabby characters, but in Bali the character was assertive and frank, so this drama makes me think of it even more."
Park's character is the daughter to executive secretary of Daehan Group, a large corporation, and works as the director of a museum. Described as a highly ambitious femme fatale, she chucks her first love (Ryu Soo-young) and uses Song Seung-heon, while acting the formidable rival for heroine Kim Tae-hee.
Park admitted that her role in Bali gave her trouble "because I couldn't understand her…but I thought I'd like to try a character like her after I'd had more experience. There are differences between them, but this character has basic similarities with her." She doesn't consider the role as a villainous one, saying instead that her character works extremely hard, and said that she felt (on behalf of her character) a bit misjudged by everyone labeling her the baddie.
The drama premieres Wednesday.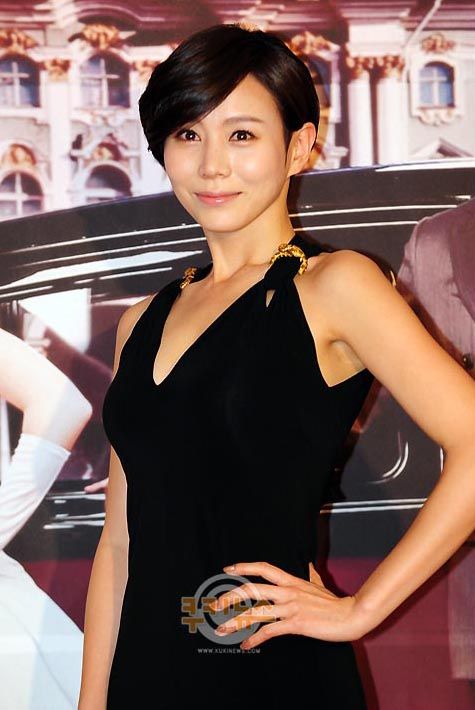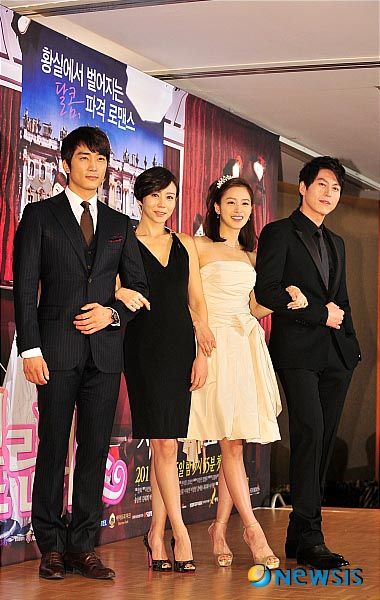 Via E Daily
RELATED POSTS
Tags: Kim Tae-hee, My Princess, Park Ye-jin, press conferences, Ryu Soo-young, Song Seung-heon