Kim Myung-min and Han Ji-min pair up for Allure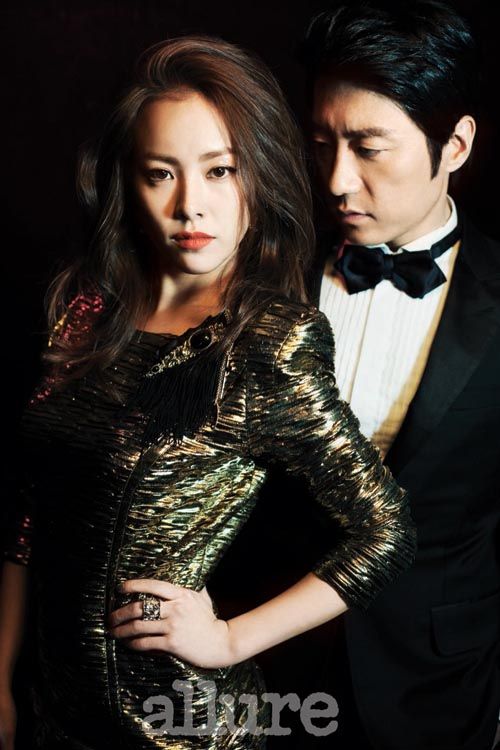 Kim Myung-min and Han Ji-min have a new movie about to hit theaters — the sageuk mystery with a comedic bent, Joseon's Great Detective — and are featured looking rather cool and sexy together in this photo shoot for Allure Korea magazine, which also features an interview with the duo.
I love Kim Myung-min in comedies, so I've been looking forward to this movie, especially since he's been doing more dramatic stuff lately — he played a pastor who loses faith when his daughter is kidnapped in The Demolished Man, and prior to that took on the role of a man dying of Lou Gehrig's disease in My Love By My Side. Joseon's Great Detective, on the other hand, looks quirky and a bit dark at the same time; here are the stills from the movie, and here's the trailer.
The concept of the photo shoot is Bond & Bond Girl (glam '80s style?), which I suppose also riffs (loosely) on their roles in the movie, where Kim plays a top detective and Han plays a femme fatale who is the key to solving the case. (Hm, I wonder if the second dress is the same one worn by Kim Tae-hee in My Princess…)
The movie releases in a week on January 27.
Via Hankyung
RELATED POSTS
Tags: Han Ji-min, Kim Myung-min