Novel version of My Princess published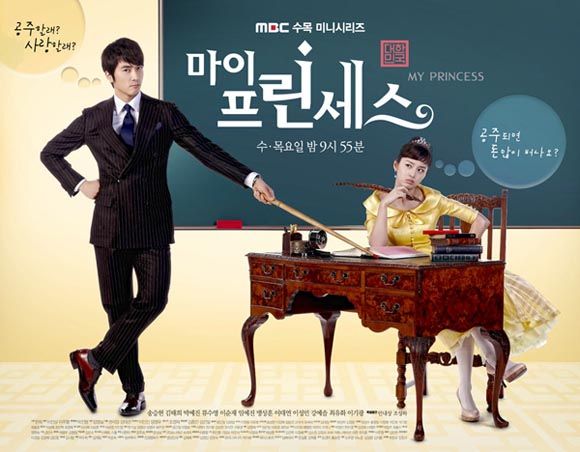 With the success of the drama My Princess these days, MBC Productions has hastened to adapt the story for another format with a novelization.
The novel features a plot that, like the drama, focuses on the development of love amidst the quarreling and clashes of its two leads. However, it purports to differ substantially in its more detailed exploration of the characters' inner thoughts and struggles.
Still, the book's probably not too far from the tone of the drama, as scriptwriter Jang Young-shil worked with the novel writer Sohn Hyun-kyung in the adaptation process. The two had also worked together in novelizing Jang's previous drama, Lovers In Prague. The book also comes with color photos of the leads, for fans out there who love collectibles.
They've worked pretty fast to put this out, given that the novel was published before the drama was even half over. They must have been pinning their hopes on the show to be a hit, since I doubt it was written in the three weeks since its premiere. And I suppose novel format gives the characters more time to develop than we see onscreen — though really, at this point, no amount of humanization could make me like Yoon-ju or her ugly lopsided bowl cut. Even if she doesn't have one in the book. It's in her soul.
Via TV Report
RELATED POSTS
Tags: books, My Princess