Song Joong-ki's Tokyo trip for QTV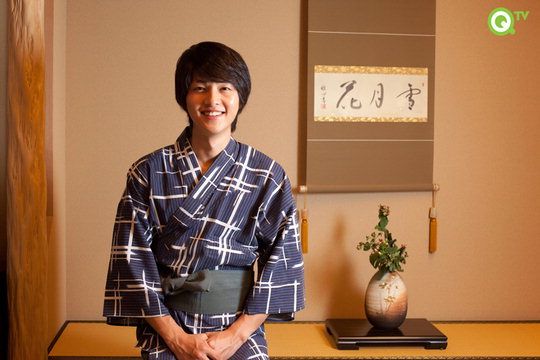 It's another overseas trip, another cable program for Song Joong-ki, who appears to be keeping himself quite busy in his post-Sungkyunkwan Scandal days by globe-trotting, first to Australia and now Japan. While his Australian trip was themed around bicycle travel, this Tokyo visit is centered around food, as Song goes around touring the sights and trying out famous restaurants.
Above, he's pictured wearing a yukata, a lightweight style of kimono, as he films for the upcoming QTV special program I'm Real Song Joong-ki. I'm guessing those are two separate statements (I'm Real / Also, I'm Song Joong-ki) rather than one (I'm Real, Song Joong-ki or I'm the Real Song Joong-ki). But it's hard to be sure when Engrish is the language of the day.
Below, he's also dressed in a Nightmare Before Christmas-themed hoodie (or is it pajamas?), which I find hilarious. Apparently this comes after he loses in a game and is sent out to a convenience store late at night to pick up snacks; the sunglasses are added to mitigate his embarrassment. Aw.
The program will broadcast in early February.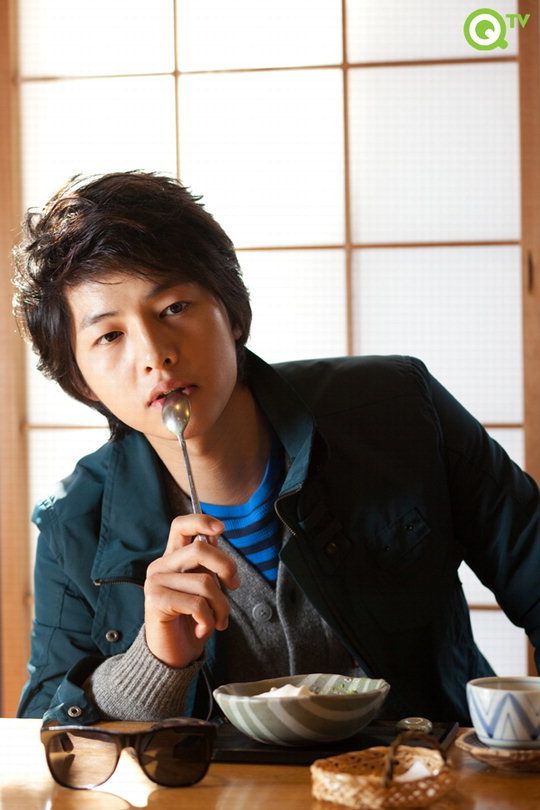 Via TV Daily
RELATED POSTS
Tags: cable programs, Song Joong-ki