Cuteness abounds on the set of Dream High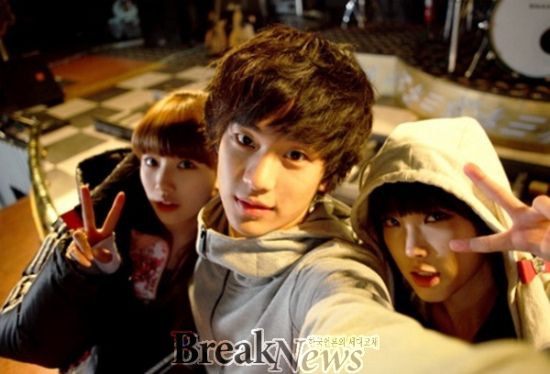 And would you expect it any other way? The cast of Monday-Tuesday's ratings leader, the cracktastic drama Dream High, cozies up for the camera behind the scenes. It looks like most of these come from last week's Episode 9, which just makes me sad that there aren't more pictures of Kim Soo-hyun bedecked in all that glorious glitter. Those would be keepers.
Not that these shots aren't adorable. The theme seems to be "Frenemies/Friends," showing that onscreen rivalries don't have to extend behind the camera. Suzy and Eun-jung aren't at each other's throats; breakout couple IU and Wooyoung are squeezably cute, as always; Taecyeon and Soo-hyun are discussing whose underwear they're wearing today; even rival teachers Eom Ki-joon and Oh Yoon-ji look like they're hatching a devious plan together. Can't wait till they fall in love. I hope she falls hard.
This drama makes me giddy, and I just love it, episode after episode, despite the myriad of reasons why it might be a disaster. It's like You're Beautiful meets Boys Before Flowers, except not as good as the former, or as bad as the latter…but just as addictive as both. I think it's something in the water. I mean, it almost makes me want to go back to high school. Almost. I said ALMOST.
Dream High Crack High airs Monday-Tuesday on KBS.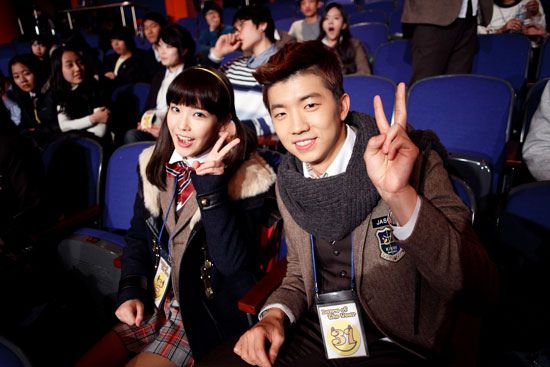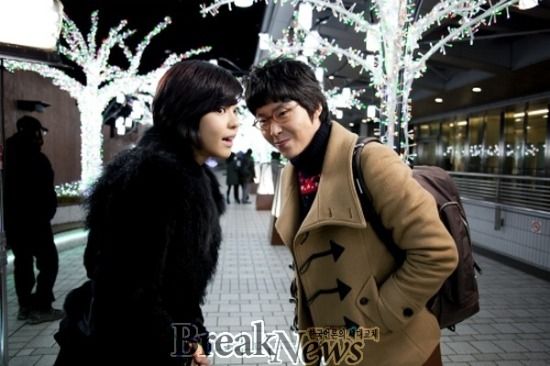 Via Star News
RELATED POSTS
Tags: Dream High, Ham Eun-jung, IU, Jang Woo-young, Kim Soo-hyun, Suzy, Taecyeon