First (vague and inexplicable) look at SBS's Midas
These two teasers are just about the most uninformative previews EVER, but hey, for those of you looking forward to the upcoming drama Midas, at least it's something?
Sure, it's meant to be a tease, but almost takes that word too far since we barely get a glimpse of the three series stars: Jang Hyuk (Chuno), Kim Hee-ae (My Man's Woman), and Lee Min-jung (Smile, You). Apparently we'll have to wait for the third and fourth trailers before getting more of an idea what this drama's about, if we're lucky. What we've been told so far is that it deals with the business world and mergers and acquisitions, with characters who are hedge fund managers and rich folk and playboys.
See if you can glean any added meaning out of the preview spots:
Midas is scheduled for Mondays and Tuesdays on SBS, and will take up the slot currently held by Athena, which is hanging in there in the lower teens, ratings-wise, but seems to be slipping just a little bit with each week. (Nobody's going to be calling Athena a failure, but given all the hoopla and how producers were positioning it to follow in IRIS's 30%+ ratings footsteps, it's a blow to be found in last place. Though I won't argue with it, since I'm gobbling up competitor Dream High like it's candy-laced crack — or crack-laced candy? — and Queen of Reversals is heating up as it heads to its finish.)
In any case, that puts the Midas premiere at Monday, February 28. In addition to the three actors pictured here, it also stars Noh Min-woo (Mr. Emo Boy from My Girlfriend Is a Gumiho), Jung Seok-won (Dr. Champ's judo player and bromance partner), Kim Sung-oh (Secret Garden's hilarious Secretary Kim), and newcomer Seo Joo-ae.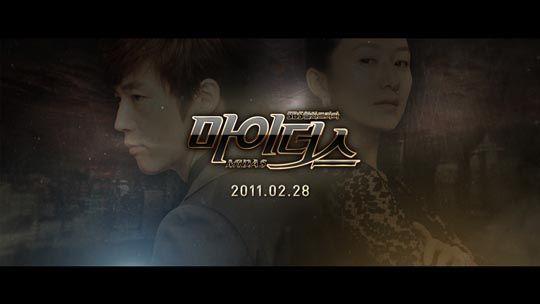 Via Star News
RELATED POSTS
Tags: Jang Hyuk, Kim Hee-ae, Lee Min-jung, Midas