GQ's leading men round-up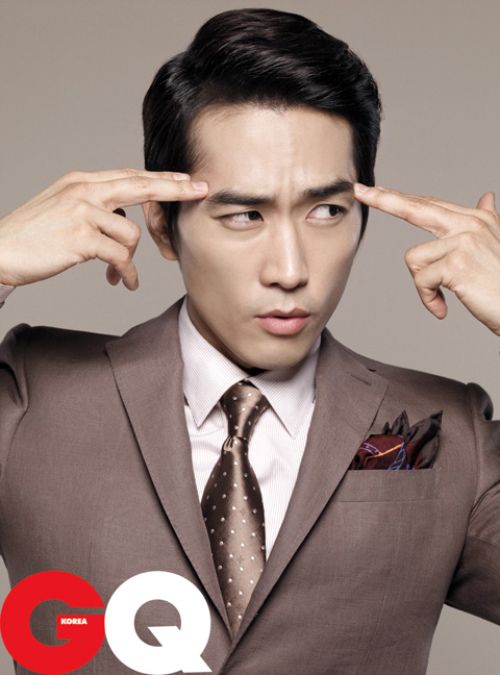 Somebody was kind enough to round up four of dramaland's top leading men in a spread for GQ Korea. To be more specific, the shoot features Song Seung-heon (My Princess), Jung Woo-sung (Athena), Lee Byung-heon (IRIS), AND Kwon Sang-woo (Daemul) in a veritable who's who of eye candy icons. How sweet of GQ to line 'em up for us. Saves a girl the trouble of making multiple stops. 'Cause you know, what's the point in choosing when you can have all four?
Everyone's looking sharp, although Jung Woo-sung looks a little sad, perhaps because they stuffed a tiny dog down his shirt. I…have no explanation for that. Doggie seems pretty happy about it though. Kwon Sang-woo is sporting a freshly shorn look for his new movie Pain [통증], where he plays a man who can't feel pain, alongside Jung Ryeo-won, whose character has the opposite medical condition, making her extremely sensitive to pain, and the two fall in love. Directing is Kwak Kyung-taek, PD on the drama version of Friend, Our Legend.
The 10th anniversary March issue features fashion spreads with the actors, along with four different covers. Oh, now you're making me choose. And you've gone ahead and put James Bond No. 1 (Lee Byung-heon) up against James Bond No. 2 (Jung Woo-sung), in their best James Bond tuxes! Aaaargh! Well, I say if I'm judging the book by its cover, Jung Woo-sung wins. But then, maybe Kwon Sang-woo's a close second, from sheer velocity of eyebrow raise. Is it possible to get eyebrow whiplash?
Come to think of it, this whole photo spread is a giant Ode to the Eyebrow. So maybe Song Seung-heon has to win by default, because his individual photo (above) just says it ALL. I do love that he's so hyper-aware of his beauty. These are my power brows. They're to be used sparingly, when trying to emote. Oh, who're we kidding. I whip 'em out when I'm feeling awesome…which is all the time.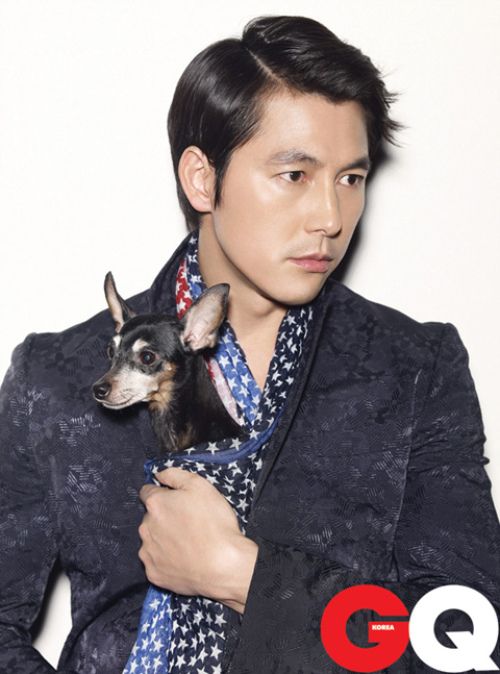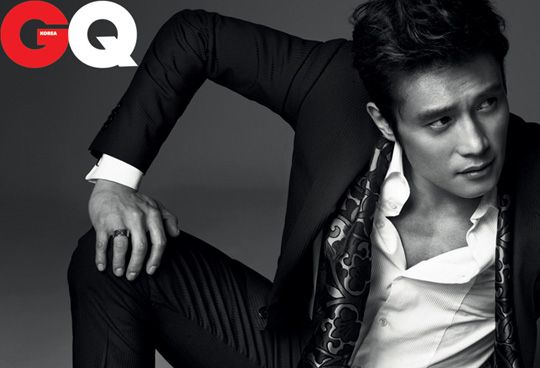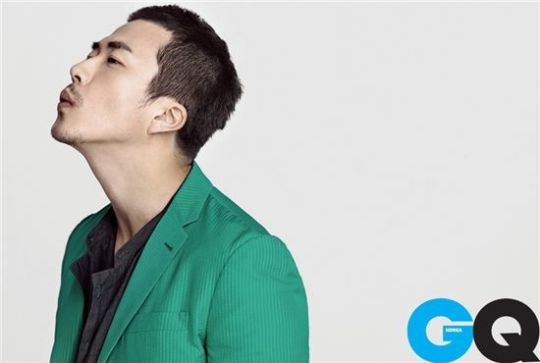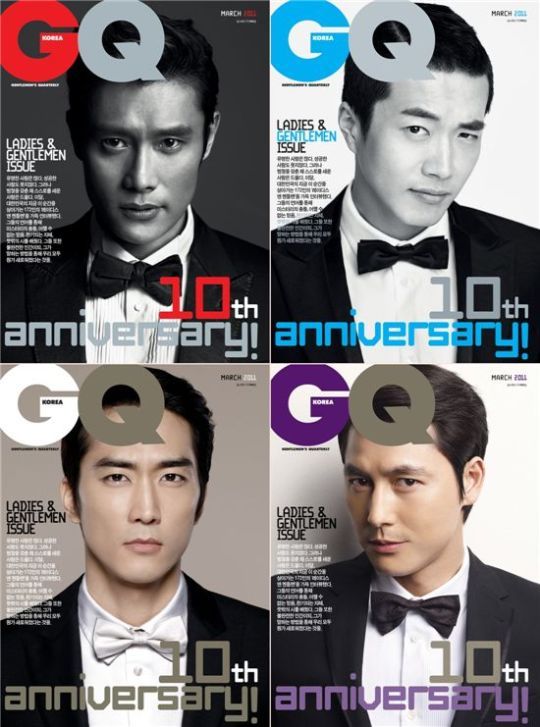 RELATED POSTS
Tags: Jung Woo-sung, Kwon Sang-woo, Lee Byung-heon, photo shoots, Song Seung-heon