Han Hyo-joo and So Ji-sub as tragic lovers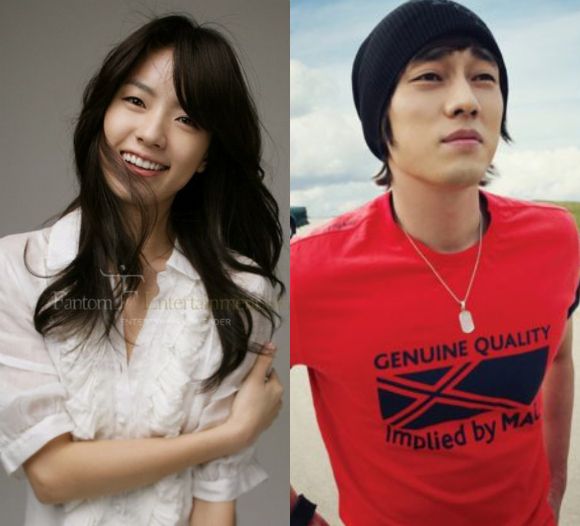 Is there any other kind? Well not if you cast Fountain of Tears Han Hyo-joo (Dong Yi, Brilliant Legacy) opposite if-brooding-were-a-sport Gold Medalist So Ji-sub (Road No. 1, Cain and Abel). Just…let's not stage it in the Korean War, shall we? I'm having an allergic reaction just remembering the cosmic joke that was Road No. 1. **shudder, shudder, shake**
They'll be starring together in the film Only You, where So Ji-sub will play a former boxer, and Han Hyo-joo his love interest, who is slowly losing her eyesight. Oh, the tragedy. It will be served in bucket-loads. And don't ask me about Korean melodrama's obsession with blindness. I know not from whence this obsession springs.
On the upside, it's directed by Song Il-gon (Flush, Flower Island), a relatively indie director, so it's possible that while the story sounds like a traditional heart-wrenching love affair, it could be painted with very different strokes to be a moody human drama.
I hope so, since these two are just too pretty together for words. I like Han Hyo-joo, despite not understanding how they could give her a split Daesang with Kim Nam-joo. (I mean, come on! She's delightful, and youthful and bright, but she's not the second coming.) I think she should just play anything and everything, because she needs to stretch and grow.
To be honest, I'm not really on the So Ji-sub bandwagon (sacrilege, I know), 'cause I have yet to really see him in anything that makes me go wow. I hear all this chatter about how he's WASTED in this, and WASTED in that, so perhaps I just haven't seen that pinnacle of So-Ji-sub-ness myself, or maybe it doesn't exist? I dunno. I'm willing to keep an open mind, because let's be honest…the man is ridiculously hot.
Only You is set to film with a budget of 2.5 billion won, and starts principal photography in March.
Via Asiae
RELATED POSTS
Tags: Han Hyo-joo, So Ji-sub