Kim Jae-won's drama comeback
Kim Jae-won (My Love Patzzi, Hwang Jini) is just barely two weeks out of the military, but he's already got a leading role lined up in a drama. Looks like someone's eager to get back in the game. And I'm sure it's not a moment too soon for fans who have waited two years. He's been cast as the lead in MBC's Do You Hear My Heart, opposite Hwang Jung-eum (Giant, High Kick Through the Roof), reportedly a much-coveted role.
PD Kim Sang-ho (Fantasy Couple) was looking for a clean-cut, refined type for the lead, someone who genuinely seems like a good guy. PD Kim said that he went to Tony Ahn's father's funeral, and there he saw Kim Jae-won, staying up all night by his friend's side, and was struck by his genuine concern. (Kim Jae-won and Tony Ahn served their military duty at roughly the same time.) Aw, there's something so awesome about brothers in arms showing up to be supportive in times of tragedy, even in their civilian lives.
And no one could argue that Kim Jae-won doesn't seem like the nicest guy ever. I picture him as the kid who always did what his mother told him, flossed after every meal, and never ever broke a girl's heart. The statistical probability of that last one is slim to none, I'm sure, but that's just the kind of guy he appears to be. Hopefully that means his character will be warm and good-hearted, if PD Kim is casting to type.
Do You Hear My Heart will replace Flames of Desire and premieres in April.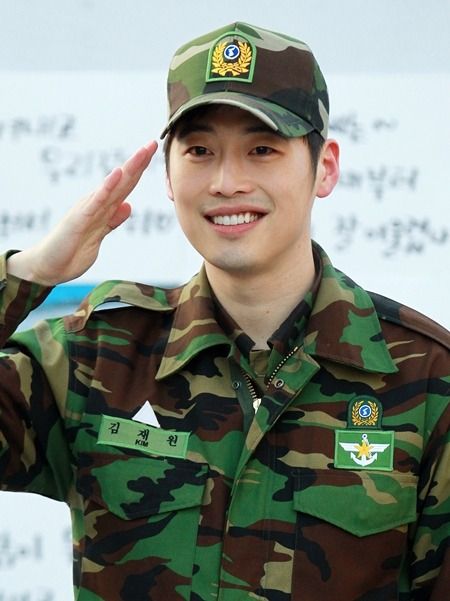 Via Star News
RELATED POSTS
Tags: Kim Jae-won