Kim Min-jong for Oh Boy!
Oh, oppa. I don't care to admit how much I loved you back in 1994, but suffice it to say, my love is making a comeback. And so are you. Kim Min-jong (Athena, Return of Iljimae) is making a splash with his roguish Athena character Kim Ki-soo, the Northern intelligence agent who defects to the South and then becomes a double-double-agent (quadruple agent?) for the North. Or something. Mostly he cracks jokes and follows Jung Woo-sung around like a puppy, which is as awesome as it sounds, though not as frequent as I would like. There's just something endearing about a spy who doesn't know which way the scope goes on a sniper rifle.
Ever notice how all the best characters in the IRIS franchise are the North Korean officers? What's up with that? There must be something about border-crossing Northies doing right by national security, akin to loving a bad boy with a heart of gold. Lord knows that Kim So-yeon and Kim Seung-woo are my favorite characters of the franchise, and Ki-soo is a close third. Last week's Episode 17 with Kim So-yeon's cameo was unbelievably kickass (the TWIST!) and it makes me excited for IRIS 2 for the first time ever. I just hope they take Ki-soo along on that story. See, people? I TOLD you that ZEUS would be the best thing ever!
Anyhoo, here's Kim Min-jong in a shoot for fashion mag Oh Boy!, rockin' some weird concept that's a cross between I'm-too-sexy-for-this-suit and don't-mind-me-while-I-eat-my-pizza.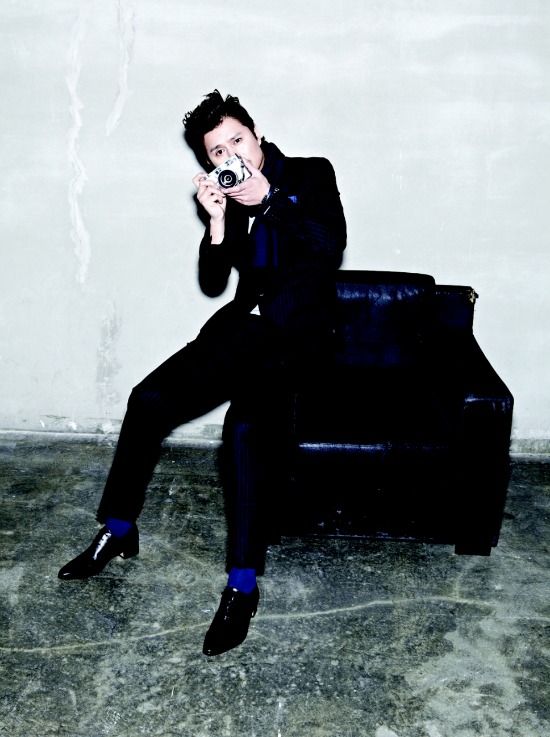 Via My Daily
RELATED POSTS
Tags: Kim Min-jong, photo shoots