New teaser poster and stills for Dangerous Meeting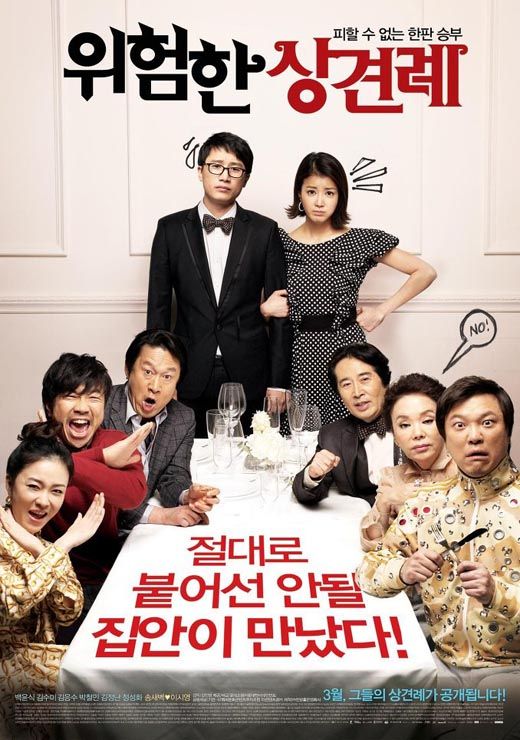 I thought the first posters for the comedy Dangerous Meeting were cute, and these new stills show the same mix of cute and comical. It could just be that I find Lee Shi-young (Birth of the Rich) completely winsome — she's got solid acting chops and a lot of charm — but I also think the plot has all the makings of a nutty screwball comedy.
Her co-star Song Sae-byuk (Bad Deal) plays the timid groom perfectly, and the movie bears a few similarities to Meet the Parents/Fockers when a couple gets engaged and finds their families strongly opposed to their match. It's got an added twist, though, in that he adopts a fake persona in order to win over her parents.
Song plays Hyun-joon, a pure-hearted writer of soonjung manhwas (pure comics, or shojo manga). He meets Da-hong (Lee) initially as a penpal and the couple gradually falls in love, so when her father insists she must begin going on marriage dates, they decide to marry. But her father is a Gyeongsang Province man to the very core, and therefore Da-hong decides it's necessary to hide the fact that Hyun-joon's a Jeolla Province man, at all costs. (Consider the situation an extreme version of the Yankee-Southerner conflict, where regional differences create clashes that range from very minor to substantial.)
With that goal in mind, Hyun-joon undergoes training to cultivate his strong accent into that of cultured Seoul man, transforming himself into an Apgujung-dong native (Apgu being a trendy and upscale part of Seoul). The last hurdle is to visit Da-hong's family in Busan, where she's got a nosy aunt, an elegant mother from Seoul, and a fierce father whose form of greeting comes by throwing a baseball at him. On top of that, his brother follows him there, sent as a spy by his father.
This sounds hilarious, looks adorable, and I want in. The movie releases on March 31, and also stars Baek Yoon-shik (Hero), Kim Su-mi (Unstoppable Wedding), Park Chul-min (Return of Iljimae), Kim Jung-nan (President), and Jung Sung-hwa (Personal Taste).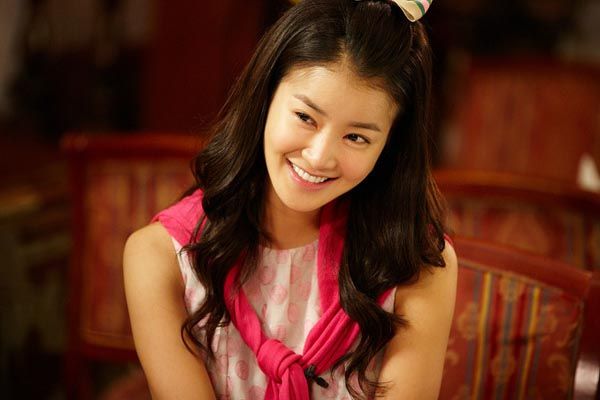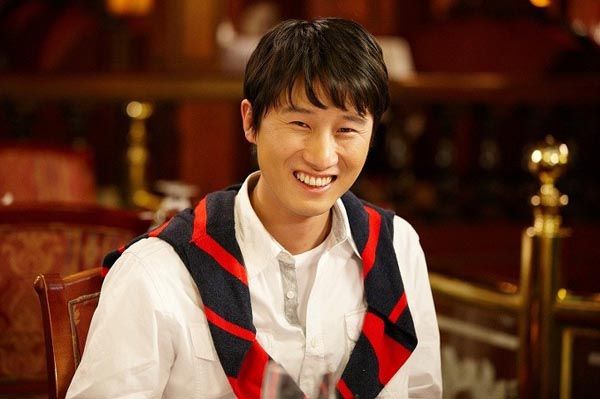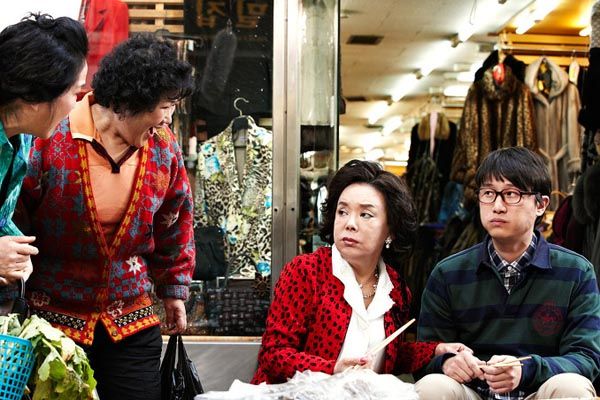 Via TV Report
RELATED POSTS
Tags: Lee Shi-young, Song Sae-byuk