Posters for Lee Shi-young's Dangerous Meeting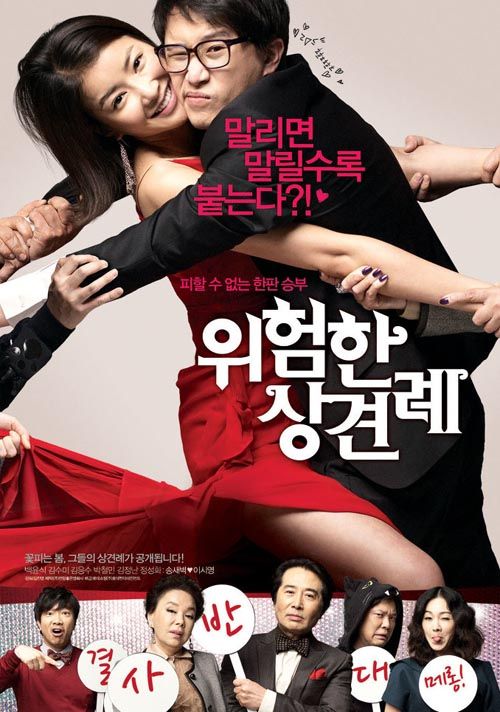 Okay, this movie looks super-cute. And yes, I am just basing this on these posters (and the description).
Dangerous Meeting is the romantic comedy starring Lee Shi-young (Birth of the Rich) and Song Sae-byuk (Bad Deal) as a couple whose families fiercely oppose their marriage. (The title, 위험한 상견례, is more accurately translated as Dangerous Formal Greeting Between Families of the Bride and Bridegroom, but you can imagine how that doesn't quite have the same punch as "meeting.")
Part of the conflict is based on the regional differences of the two fathers — one is from Gyeongsang Province, the other from Jeolla, which are two southern provinces with strong regional characteristics. Parents oppose the match, the couple proceeds anyway, and the clashes come to a head when both sides are gathered for the traditional sanggyeonrye, the "meeting" in the title wherein the bride and bridegroom's families make their formal bows to each other upon their children's engagement.
But, as the poster's tagline tells us, "The stronger the opposition, the more we stick together!"
Dangerous Meeting opens in March.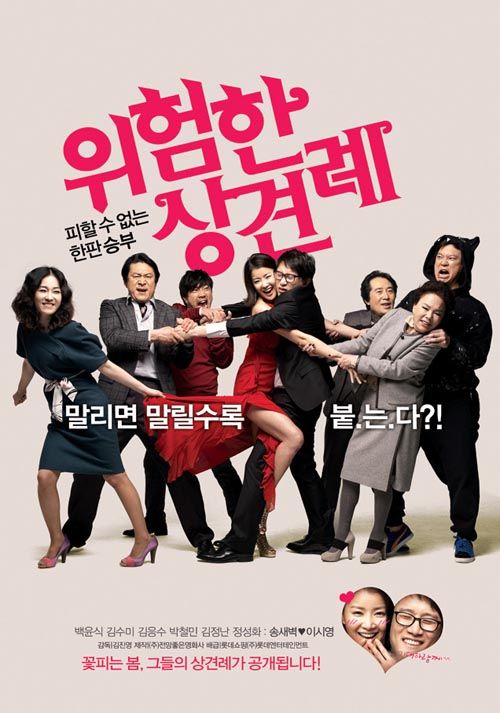 Via Newsen
RELATED POSTS
Tags: Lee Shi-young, Song Sae-byuk