Preview clip for KBS drama Crime Squad
Crime Squad preview is out!
I'm a little ashamed to say that my main takeaway from the trailer is supremely shallow: OMG Lee Jong-hyuk, why so hot? I'm even a little sorry, as I don't even care that Kim Seung-woo dropped out, paving the way for Lee Jong-hyuk's inclusion as the cold-hearted police chief.
My second response is a little more substantive: The drama is, to my surprise, going for a much lighter, almost outright comedic tone than I'd suppose of a crime-procedural. I was anticipating something more along the lines of 2007's cop drama H.I.T starring Go Hyun-jung, and instead it's more like 2009's comedy-melodrama Hero. (Given that H.I.T was (pardon the pun) a hit and Hero a huge flop, I'm not sure that's the most promising comparison, but there ya have it.)
The preview centers around Song Il-kook, a hothead of a cop in the Seoul Kangnam police station, and features his initial clash with rookie reporter Song Ji-hyo, who doesn't have such an easy time of it trying to get her story. Lee Jong-hyuk leads his team of detectives, which includes Sung Ji-ru and Boys Before Flowers' pretty boy Kim Joon, who's described as a scattered, comic character. Bring it on, wimpy cop idol boy.
Also included is Sunwoo Sun as one of the officers; I smell love triangle! (Then again, it is a kdrama. The love triangle is basically a given.)
Crime Squad replaces Dream High (which really, really needs a second season, I'm just sayin'), airing on KBS on Mondays and Tuesdays. Its first episode aires March 7.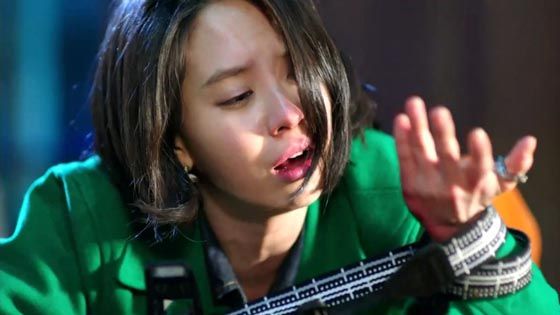 Via Asiae
RELATED POSTS
Tags: Kim Joon, Lee Jong-hyuk, Song Il-kook, Song Ji-hyo, Sunwoo Sun