Uhm Jung-hwa turns Dancing Queen for the big screen
Sometimes movie descriptions are woefully bland and don't do the project justice, and sometimes they're delightfully vivid from the first sentence. It's the latter case for Dancing Queen, the new movie starring pop queen Uhm Jung-hwa and Hwang Jung-min: The wife of a candidate for Seoul mayor becomes a dance singer without her husband's knowledge, leading to hijinks.
I can see it already, particularly with this spot-on casting. Hwang (Accidental Couple) is so good at playing honest, lovable types that it'll be a hoot to see him dealing with an errant wife once he finds out what she's been up to. His character is a poor lawyer who becomes candidate for mayor of Seoul and starts to develop into a serious politician.
Uhm (The Man Who Can't Marry) plays a woman who had given up her dream and lived as an ordinary housewife, until one day she takes up the challenge of becoming a dance singer, keeping it a secret from her husband. ("Dance singer" means a pop singer who is known more for her performing and dancing than her singing, like Uhm herself, or Lee Hyori.) She's got an elegance that works as politician's wife, but she's also got the pop diva background to pull off the singing and dancing with flair. She ain't Korea's answer to Madonna for nothin'.
Dancing Queen is produced by JK Films and directed by Lee Seok-hoon of My Two-Faced Girlfriend. It aims to begin shooting in April in order to release later this year.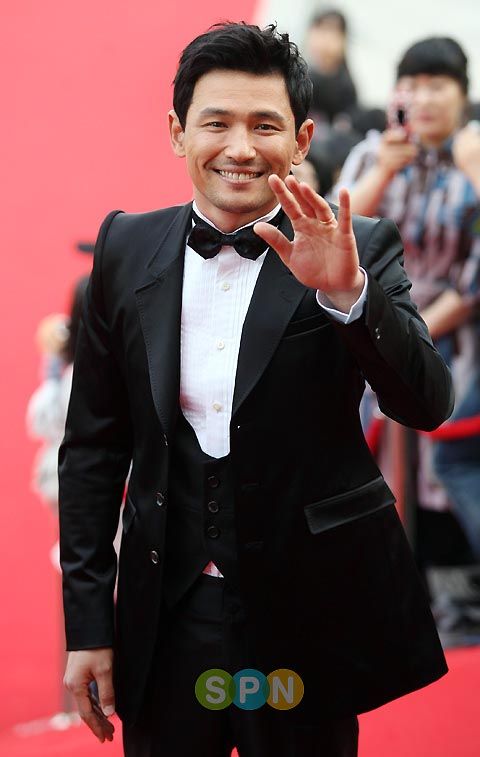 Via TV Report
RELATED POSTS
Tags: Hwang Jung-min, Uhm Jung-hwa