City Hunter holds its first script rehearsal
City Hunter is finally under way with its first rehearsals, as we see in the new photos from the drama's March 14 script reading, featuring the leads Lee Min-ho (Personal Taste), Park Min-young (Sungkyunkwan Scandal), Lee Jun-hyuk (Three Brothers), and idol starlet Gu Hara in her drama debut.
The reading was held at SBS's Ilsan Production Center rehearsal hall and went on for three hours, though the three main leads reportedly stuck around afterwards to continue amongst themselves. Lee Min-ho plays an MIT-educated international-communications team member at the Blue House (so, sharp and smart), while Park Min-young is a former judo player turned bodyguard (uhhh…). Lee Jun-hyuk is an elite prosecutor (ho-hum), while Gu Hara plays the president's daughter (question mark?).
Mostly, what I get from this assemblage is that this cast is skewing really… young. Young isn't bad; it's just… young. (Their ages are, in the above order: 23, 25, 27, and 20.) I wonder how believable they'll be as professionals working in the Blue House. Second of all, and perhaps more bothersome, is that this setup seems an awful lot like KBS's Rivals, which (1) had a similar bodyguards-protecting-the-president's-spawn storyline, (2) had better actors (Lee Jong-hyuk! Chae Rim!), but (3) was still utterly boring. Eep.
Directing City Hunter is PD Jin Hyuk, who brought success to trendy dramas Brilliant Legacy and Prosecutor Princess, and writing is Hwang Eun-kyung, who had a successful drama in the medical series New Heart and a more contentious run as the first writer for Daemul before being replaced.
City Hunter premieres May 25 on SBS. Lee Min-ho's about to get very busy, and heads for Thailand on the 20th for location shoots.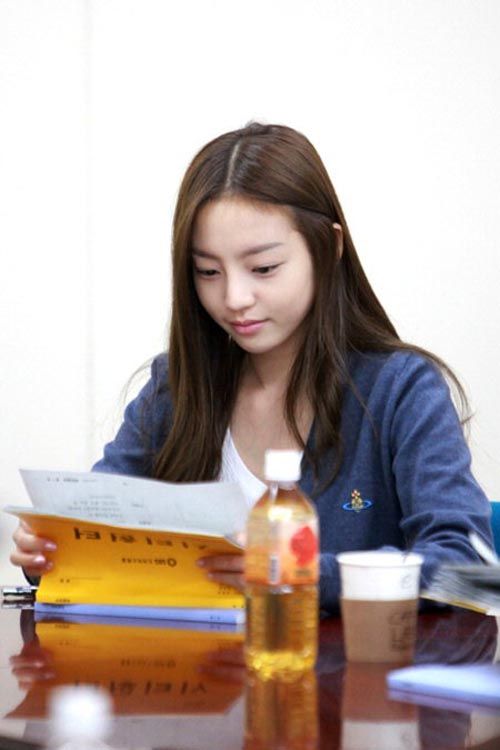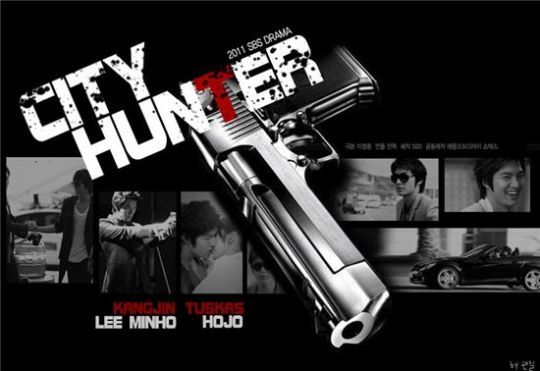 Via OSEN
RELATED POSTS
Tags: City Hunter, Gu Hara, Lee Jun-hyuk, Lee Min-ho, Park Min-young