Dark indie film Bleak Night earns raves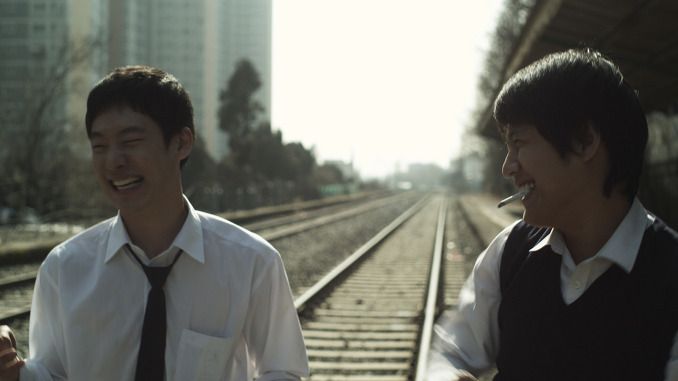 Bleak Night is a movie that was quietly released a week ago, which caught my attention for its thoughtful, haunting indie vibe.
Centered around a death at a high school, the film released a week ago on March 3, and has been building strong word of mouth among audiences for being "hair-raisingly, frighteningly realistic" and sensitive. Now in its second weekend, it is approaching the 10,000 admittance mark, and while that's a pretty small number for a mainstream studio picture, it's a strong showing for a small indie film, bolstered by fans who are returning for repeat showings.
It has even drawn glowing words from notable industry giants like Bong Joon-ho (director of The Host, Mother), who declared, "It's an astonishingly well-made film." Yang Ik-joon, director of the award-winning Breathless, said, "I've been waiting for this! For such an outstanding movie and director to appear…"
The trailer was enough to capture my interest, but now it definitely has my attention, that's for sure.
The movie centers around three high school friends, one of whom dies when he falls from an apartment building. His father seeks to understand his son's death, and searches out his friends, who have scattered in the aftermath.
What he finds is that all was not entirely well between the three friends; a misunderstanding stood between two of them and escalated into group violence, while the third had attempted to play peacemaker. Instead, he'd ended up hurting one of them, the one who dies. And so, the father comes upon a curious set of circumstances that he tries to make sense of: One friend is dead, one has left, and another has hidden. Nobody's blameless, and it's difficult to say who was the victim and who was the wrongdoer.
Like its title suggests, the truth lies in murky waters, and what is left at the end is the knowledge that the three friends weren't able to look out for each other — "lookout" being the film's Korean title.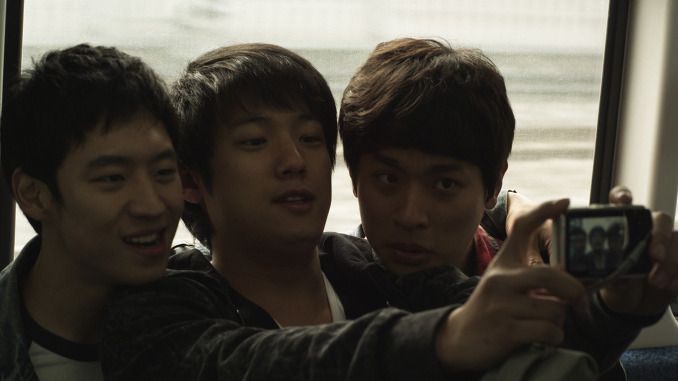 In addition to the haunting plot, we have three up-and-coming actors who have attracted some notice for their performances. Playing Ki-tae, the dead boy, is Lee Je-hoon, who was notably in the queer coming-of-age film Just Friends?, and also the romantic comedy movie starring Gong Yoo and Im Soo-jung, Finding Kim Jong-wook. Playing his friend is Seo Joon-young, who was recently in the sageuk drama Gumiho: Tale of the Fox's Child. The trio is rounded out by Park Jung-min, a relative rookie who starred in a 2008 short, Lovers. Playing the questioning father is Flames of Desire's Jo Sung-ha.
Helming the project is Yoon Sung-hyun, a young director (he's 29) who's earned a number of awards and praise for his work. Bleak Night won the New Currents award at the Pusan International Film Festival in 2010, while his 2008 film Boys picked up a special jury prize at the Jeonju International Film Festival, as well as an audience award at the International College Peace Film Festival.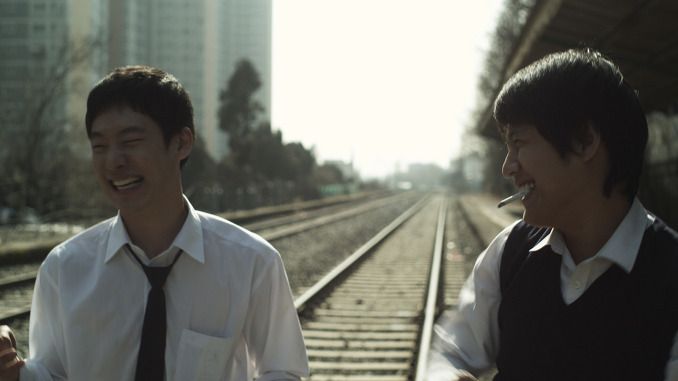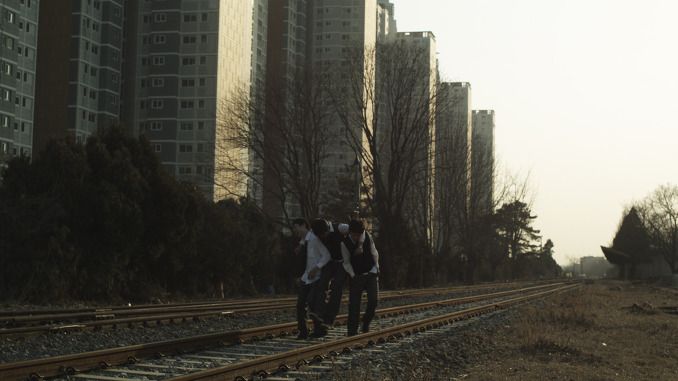 RELATED POSTS
Tags: Jo Sung-ha, Lee Je-hoon, Park Jung-min, Seo Joon-young