Hong Sisters drama hit with accusations of plagiarism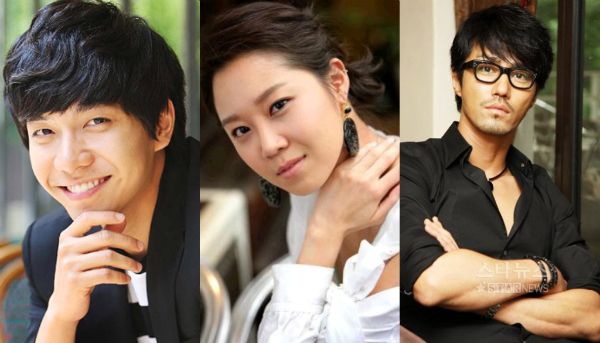 It looks like upcoming Hong Sisters drama The Discovery of Affection is coming up against many a roadblock on its way to the small screen. It's been hit with accusations of plagiarism, based on the synopsis for the drama's storyline, and now a few things are coming into focus: speculation is that original leading man Lee Seung-gi dropped the series due to these complications, and that the scenario was re-written to skew older, thus paving the way for new leading man Cha Seung-won.
While none of the casting has actually been finalized (Gong Hyo-jin is still the top contender for leading lady) this does explain the one thing that had me confused: not why one actor was chosen over another, but why they were so DIFFERENT. The thing that originally had me baffled (okay, after the wailing and gnashing of teeth) was the fact that if you were going to cast Lee Seung-gi for a role, you wouldn't follow up that SAME character with…Cha Seung-won. That's crazy. So now it finally makes sense in my head, why the changes took place. (Because that's what's important, natch.)
The plagiarism accusation itself comes from Union Entertainment, the production company behind Queen of Reversals. Union has an online novel/web-toon called That's Why I Married an Anti-Fan [그래서 난 안티팬과 결혼했다], which they say the Hong Sisters ripped off for their latest drama. In it, an actor and an actress participate in a fake marriage variety show, which is the major point of contention that they say is the same in the drama synopsis.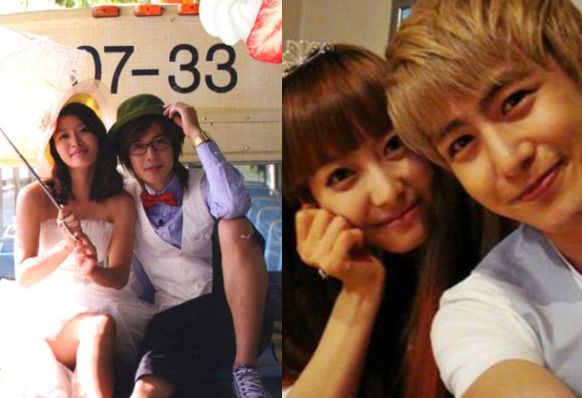 MBC argues that if that storypoint is the one being argued against, then well, THEY aired fiction-meets-reality series We Got Married long before the the web-toon, so there. (Implied: *neener, neener*) I'm going to have to agree with MBC on this one, because even though I haven't seen That's Why I Married an Anti-Fan, I know they didn't invent the fake marriage show. We Got Married is a long-established and very popular mock-reality series that's been (fake) marrying off celebrities to one another for over three years now.
Perhaps it was the constellation of character types and situation (originally a has-been actress was to be paired with a younger rising actor in the fake marriage), which would explain the re-writing of the main characters and the sudden change in casting direction. Lee Seung-gi's management has released a statement that the plagiarism scandal is not the reason he bowed out of the project, but it stands to reason that the rewriting occurred because of the legal trouble.
It's not like the Hong Sisters are the Second Coming or that they never make mistakes, but if there's one thing they're known for, it's taking a very common drama situation and making it completely, if ridiculously, their own. Their trademark is distinct, so I actually find it funny that someone thinks suing them for plagiarism is gonna stick, because a) the drama has to actually be written and AIR, and b) by the time it does, I doubt the accusation will hold any water.
Interestingly, this is PD Park Hong-kyun's second drama in a row to be hit with a plagiarism scandal. Last year's megahit Queen Seon-deok was embroiled in a plagiarism controversy of its own, also with MBC. It's not his fault, but that's two strikes too many, and it's clearly going to be an uphill battle if The Discovery of Affection is coming up against this sort of thing so early in the game.
Strangely enough, this news actually makes me MORE intrigued by the drama, because the premise now sounds more interesting, and I've always been fascinated by the real-fake-real dynamic of shows like We Got Married, which plays entirely on the affection that grows between two people acting like they're married…but for a "reality" show…which is totally fake. Putting all that into a drama is like 10,000 levels of meta…which is AWESOME. Though sadly, it seems that they're planning to rewrite a lot of the original concept because of the ensuing scandal.
The Discovery of Affection will follow Royal Family, as scheduled, on MBC.
Via Chosun
RELATED POSTS
Tags: Cha Seung-won, Gong Hyo-jin, Hong sisters, Lee Seung-gi