Jang Nara to make her drama comeback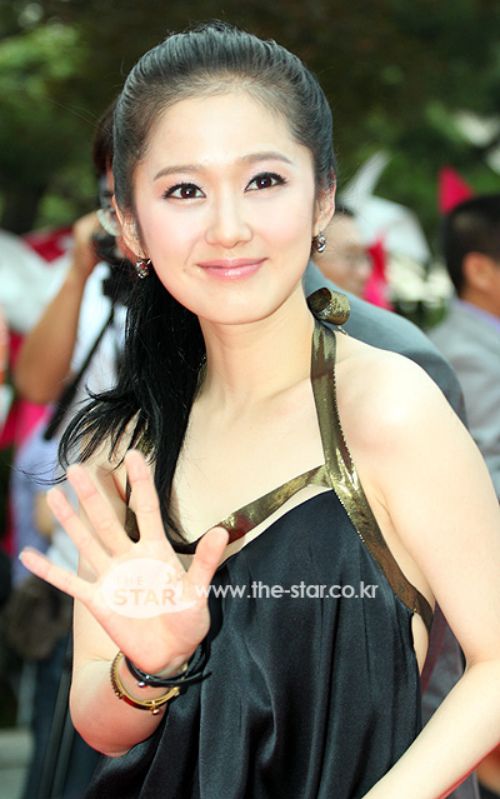 Jang Nara (Sky and Ocean, My Love Patzzi) has just signed on for her return to the k-drama scene, a much-anticipated comeback to the small screen since she's been conspicuously absent for six years. She'll be headlining a new KBS2 Monday-Tuesday romantic comedy called Youthful Beauty [동안미녀] (which could be translated a number of ways, like "Baby-faced Beautiful Girl" or the likes thereof). Well, if there was ever a perfect person to cast as an eternally baby-faced girl, Jang Nara is IT.
She'll be playing a thirtysomething single woman with an eternally youthful appearance. So…herself? The character will be a Candy-type, someone who's saddled with family debt, who has only a high school degree and a plucky spirit to get her toward her dreams. She starts out in the drama getting hired for a dream job because of her assumed youth, and then promptly fired when they find out her real age. Aw. Life is cruel sometimes.
But she dreams of becoming a fashion designer, and despite being handicapped with bad credit and family responsibility, she throws herself headlong into her dream. It's described as a story about finding yourself and discovering love, in a cute petty bickering kind of Spring romance. Well, that just sounds utterly adorable.
The drama comes from writers Oh Sun-hyung and Jung Do-yoon (Gumiho: Tale of the Fox's Child) and PD Lee Jin-seo (Birth of the Rich). It sounds like the perfect comeback vehicle for Jang, who's basically a walking-talking version of this character in real life, you know, minus the underdog part. The real question is who they'll cast opposite her in the bickering romance. Let the speculation begin!
Youthful Beauty will follow Crime Squad and premieres on May 2 on KBS2.
Via Asiae
RELATED POSTS
Tags: Jang Nara