Jo Hyun-jae rockin' the manliner in Céci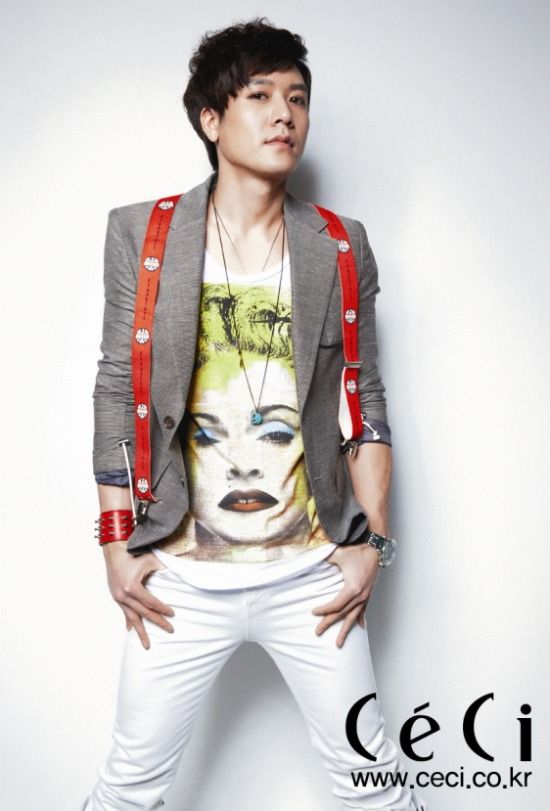 Here's the last guy I would've pegged for doing a photo shoot involving manliner and baby-pink jeans. But how CUTE is he? 49 Days' resident gruffypants Jo Hyun-jae steps outside his usual image for a shoot in April's issue of Céci. I like everything except that hat, which is something in the family of stripper-cop-meets-drag-queen. But the fact that he's wearing it…kinda makes me like Jo Hyun-jae more. Like he's not so precious about appearing manly. Does that make any sense?
He's been doing a great job in his first post-army role as the old friend / unrequited first love / bewildered boss Han Kang on 49 Days, and so far his chemistry with Lee Yo-won is adorably winning. He has a very gentle, easy manner that instantly makes me think of boyfriend sweaters and fuzzy socks. His performance is nicely understated, plus his character has that irresistible hook: he's got a gooey marshmallow center that's just dying to be uncovered.
It all starts with injuries and piggyback rides, but next thing he knows, his concern will turn into worry, which turns into curiosity, turning into lurve. It's the slippery slope of the Gruff Hero. The gruffer they are, the harder they fall.
Can't wait. 49 Days airs Wednesday-Thursday on SBS.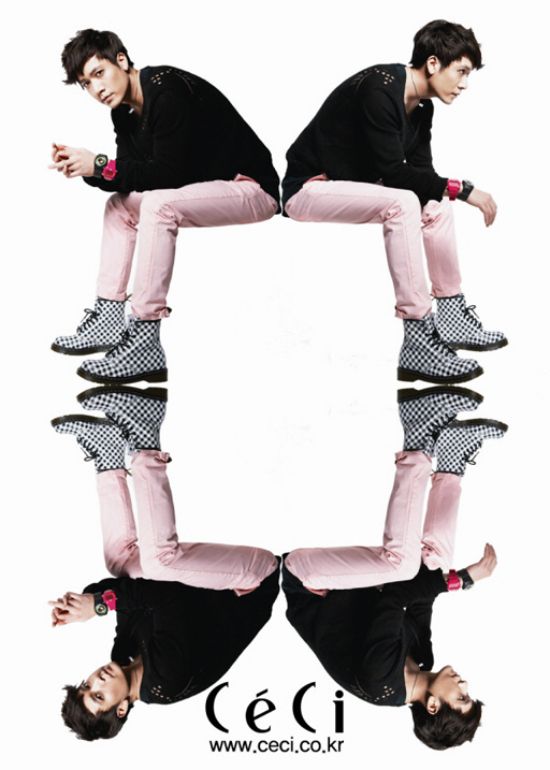 Via TV Report
RELATED POSTS
Tags: Jo Hyun-jae, photo shoots