Jung Woo-sung confirms romance with Lee Jia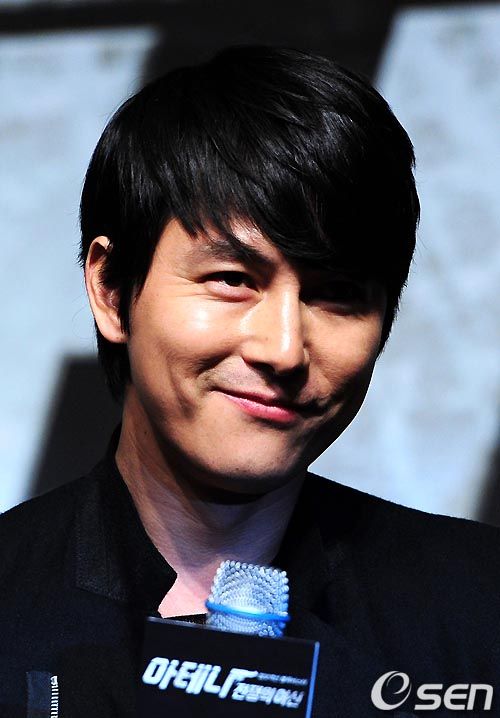 Another star romance is born! Rumors have been swirling for the past week, but movie star Jung Woo-sung has officially confirmed his romance with Athena co-star Lee Jia, much to what I imagine is a lot of chagrin from his legions of fans.
The news initially hit the media after it was discovered that the couple recently enjoyed a date together in Paris. After the initial rounds of "no comment" from both stars' management teams, on March 20, Jung wrote the following message on his official website: "Hello, this is Jung Woo-sung. I've met a new friend for whom I have warm feelings, and we've been enjoying spending time together since the latter half of our drama."
(It may sound like a vague message, considering "new friend" and "enjoying time together" can sound ambiguous in English, but in this context it is essentially an open declaration. An acknowledgement of rumors instead of strong denial is about as clear a confirmation as we'll ever get.)
Apparently this was the first time Jung Woo-sung has personally alluded to romance rumors in his career. He reconfirmed the news at his fanmeeting later that day in Seoul — the 20th is Jung's 38th birthday — when a fan asked what in particular he liked about Lee Jia. Jung answered, "I can talk to her easily. I liked that about her."
Another fan asked what his thoughts on marriage were, and he said, "If I marry, I'd like to have two children." An attendee described his behavior thusly: "Jung Woo-sung was shy as he confessed that he's dating. He said he's happy. He looked really bright and innocent. The fans were all very surprised at first, but they clapped in congratulations."
With this news, join the smallish group of star couples who have openly admitted their dating status, such as Yoo Ji-tae and Kim Hyo-jin, Park Hee-soon and Park Ye-jin, and Se7en and Park Han-byul. Hm, with the dissolution of the Hyun Bin/Song Hye-gyo pairing (and the rumors of Choi Ji-woo splitting from Lee Jin-wook), does this make Jung Woo-sung and Lee Jia the new reigning power couple?
Below, the couple in Athena: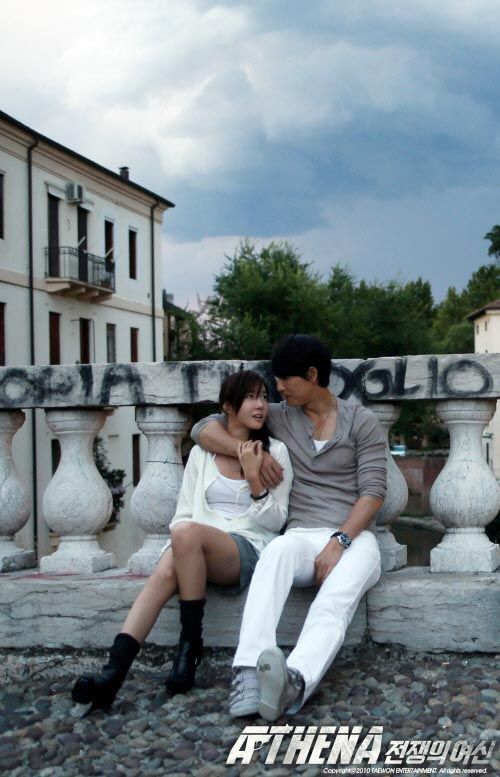 The couple spotted a week ago, in Paris: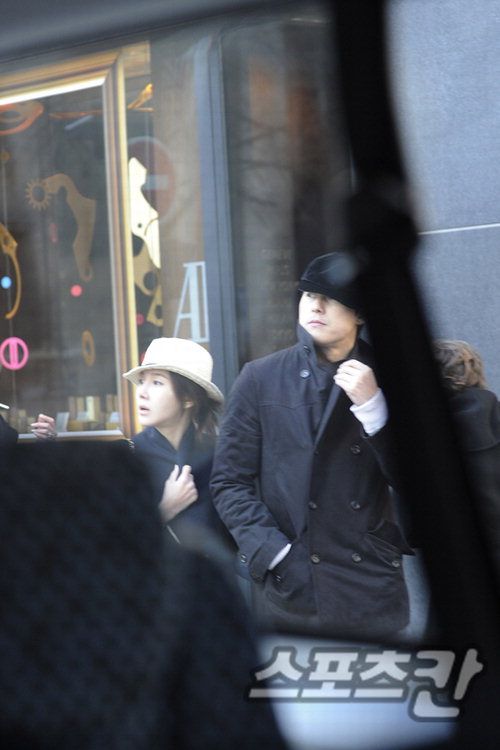 RELATED POSTS
Tags: Jung Woo-sung, Lee Jia, star romances