Kim Nam-joo for Elle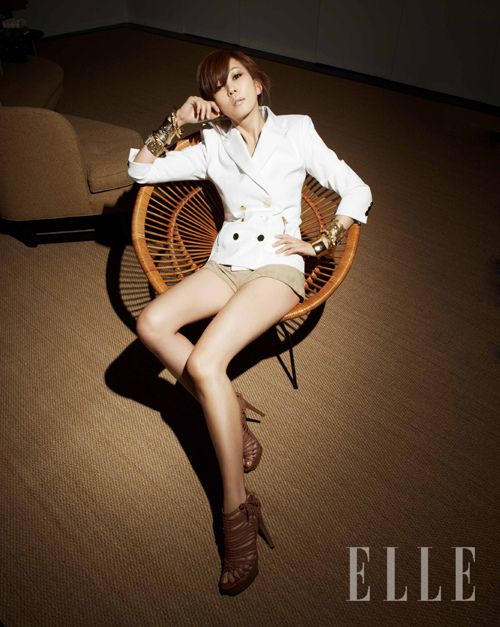 Queen of Reversals, Queen of Housewives, Queen of the Small Screen Kim Nam-joo models Elie Tahari for Elle, looking amAzing, with legs for miles and a saucy attitude to boot. Seriously, Universe, we're not even going to pretend to be fair, eh?
I love everything about the first shot, because she looks gorgeous AND surly. I liked her Queen of Reversals character best when she was hilariously haughty like that, and more high-powered businesswoman, less ajumma-in-midlife-crisis. Also, imma need those shoes, like yesterday.
She's married to Kim Seung-woo, she got to makeout with Park Shi-hoo, she's got two kids, and she's turning 40 this year…but looks like that. I think she wins at life.
Okay, I'll stop being jealous, but only because I love her. You go girl.
Via Joongang
RELATED POSTS
Tags: Kim Nam-joo